Hedge fund Bridgewater to launch new investment products in China
Global Times
1602493579000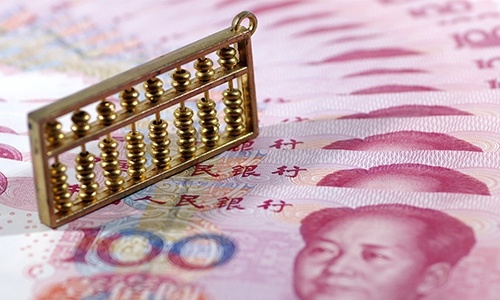 Renminbi. (Photo: VCG)
The world's largest hedge fund manager, Bridgewater Associates, will expand further into China as the country's capital market provides more investment opportunities as a result of China's increasingly open financial system.
Bridgewater Associates recently received the second branch of its Private Securities Investment Fund Manager license from the Asset Management Association of China (AMAC). It says it plans to file a new investment product named Bridgewater All Weather Enhanced China Private Fund No. 2, which comes after the launch of Fund No.1 in October 2018.
"Due to the continued opening up of China's capital markets, foreign investors are eyeing to ratchet up investment in the country," said Tian Yun, vice director of the Beijing Economic Operation Association, on Monday, adding that the central government's new requirement that listed companies undertake high-quality development provides further opportunities for foreign investors.
"It is reasonable that Bridgewater should further increase investment in China, because the country's economy stands out worldwide," Tian said, pointing out that China has effectively controlled the COVID-19 outbreak, and will likely contribute to 80 percent of global economy growth this year.
Several experts expect that China's economic growth will rise by over two percent in 2020, in contrast to a plunge to four percentage points in the global economy this year, said Tian.
The company previously expressed its wish to continue to invest in China, as the Renminbi is now one of the driving forces in a global economy now roughly balanced between developed and emerging countries, with increases in global output coming more from emerging economies than from developed ones, according to a report by Xinhua News Agency.
Tian believes that, from the point of view of domestic capital market performance, Bridgewater has made great strides in its first branch of investment products in China, higher than the industry's average rate of return, hence the need to launch the new branch of products.
Bridgewater China's investment raised its registered capital to 310 million yuan ($46.15 million) from 120 million yuan last December, the second time to raise registered capital. In March 2016, the company established its subsidiary in the China Pilot Free Trade Zone in Shanghai with a registered capital of 50 million yuan, according to company data platform Qichacha.