Deutsche Bank job cuts being felt from Britain to Australia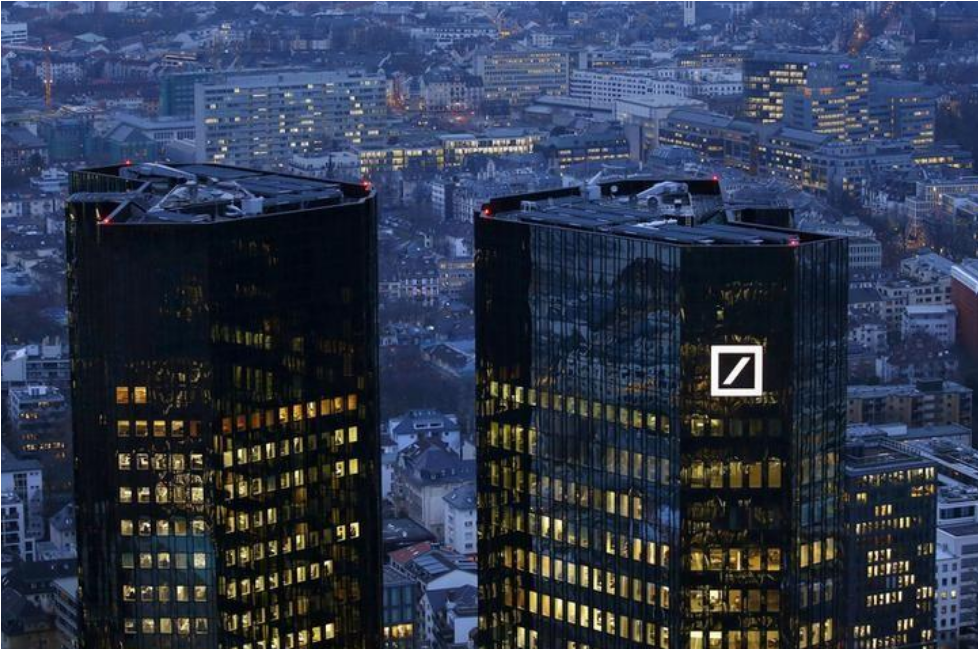 The headquarters of Germany's Deutsche Bank is photographed early evening in Frankfurt, Germany, January 26, 2016. (Photo: Reuters)
The impact of Deutsche Bank's pledge this week to cut at least 7,000 jobs is already being felt from London to Sydney.
Germany's biggest bank is cutting a team of 10 investment bankers in the British capital focused on deals in emerging markets, a person familiar with the matter said on Friday.
The team, led by 18-year Deutsche veteran Philipp von Danwitz, learned of the cuts this week, said the person, who spoke on condition of anonymity.
In Australia, Deutsche this week laid off a handful of corporate finance specialists, including head of metals and mining Richard Gannon and head of infrastructure and utilities Andrew Martin, according to a second person.
Deutsche declined to comment.
Six hundred bankers have already been let go since Christian Sewing took over last month as Deutsche's chief executive officer and announced a plan to scale back its global investment bank, refocusing on Europe and its home market after three consecutive years of losses.
On Thursday, he said he would reduce global staff by more than 7,000, including 25 percent of the global equities business, which has a heavy presence in London and New York.
Deutsche's top investment banker, Garth Ritchie, told staff on Thursday that global head of equities Peter Selman would "provide more detail on the equities plan in the next few days," according to a memo read to Reuters.
The job cuts are hitting morale. "We will know in the next week what staff will be impacted. People are on tenterhooks," one Deutsche bank employee in Australia said.
"I honestly think everyone sitting there thinks every job is being looked at," the banker said.
"I don't think any particular business is safer than others. People just want to know what the outcome is, to be able to get on with business, particularly for those working with clients."
SEEKING TO REASSURE
Sewing tried to reassure staff in a separate memo seen by Reuters, saying that the cuts would "create headroom for investments in other areas" and that employees should have the "courage and the confidence to emerge stronger from this difficult period".
Deutsche is expected to shed more than 100 people in Asia, a third person with knowledge of the matter said. The cuts would involve mainly equities and fixed-income businesses, and in the first phase the bulk of the cuts is expected to cover roles that are not client facing.
The latest restructuring comes at a very bad time for Deutsche in Asia, the person said. There was some expectation that they would be able to get some big clients in the equities business as part of Chinese stocks' inclusion in the MSCI index, the person said.
"There would definitely be some doubt in the mind of the new clients as to how focused Deutsche will be on the business, and therefore the bank's ability to work with them for a longer period," said the source.
Some of Deutsche's equities business rivals in Asia including UBS , JPMorgan , and Credit Suisse are aggressively pitching to the German bank's existing clients by talking about the restructuring, vying to take market share away from it in the region, three people familiar with the matter said.
Deutsche Bank and JPMorgan declined to comment. Credit Suisse had no comment and UBS was not immediately available.