Shenzhen SEZ witnesses unprecedented development thanks to institutional reform
Global Times
1535370616000
The Shenzhen Special Economic Zone (SEZ) in South China's Guangdong Province, turned 38 years old on Sunday, as experts across China looked back at the achievements and challenges of China's most innovative city as the nation enters a new era of reform and opening-up.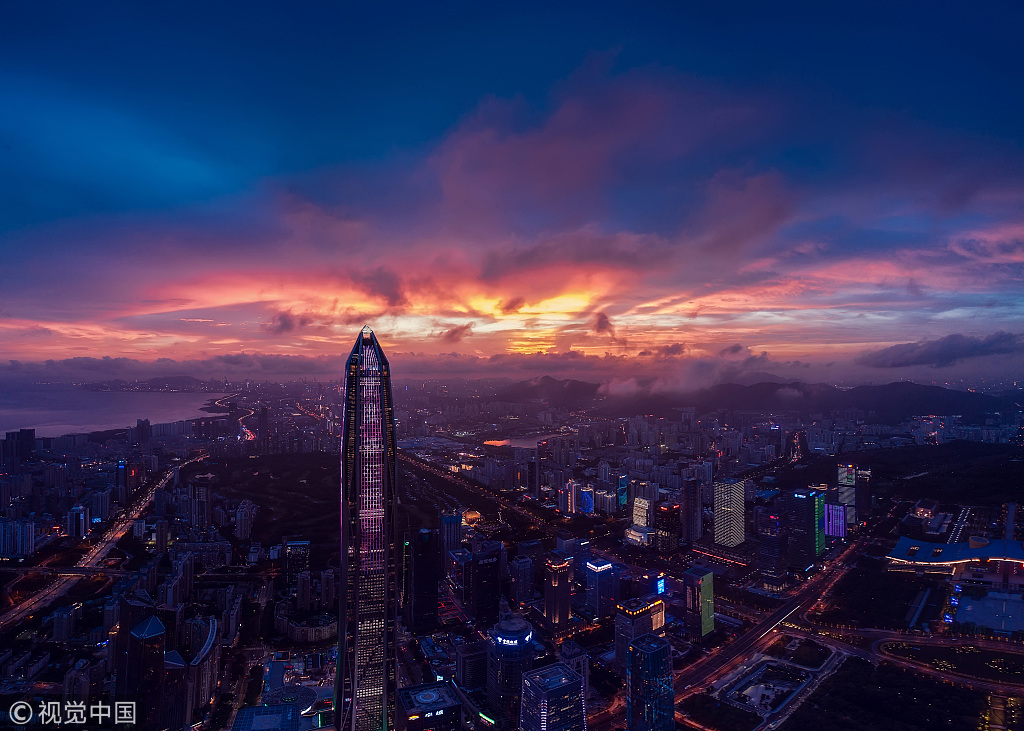 The Shenzhen Special Economic Zone SEZ in South China's Guangdong Province (Photos: VCG)
"The success of Shenzhen is the success of its system of institutional reform and industrial policies, which produced the best market economy institutions," Song Ding, a Shenzhen-based market analyst at the China Development Institute, told the Global Times on Sunday. "The level and quality of development seen in Shenzhen during the past 38 years is unprecedented," added Song.
The Shenzhen SEZ was formally established on August 26, 1980, one of the four SEZs approved by the central government a year earlier, as part of China's original reform and opening-up plan.
A typical underdeveloped rural area before the 1980s, Shenzhen is now one of the world's largest cities, with a population of over 12 million people. Shenzhen's development went through several phases, starting with the so-called "Three Import and Compensation Companies," a make-shift arrangement for foreign companies that provided equipment and technology while Chinese companies provided land and labor, mostly for export-oriented industries.
After decades of constant reform and innovation, Shenzhen's industry climbed up the value ladder, and it is now the center of China's high-technology industry, home of world-leading companies such as Huawei and Tencent.
"The China-US trade war comes at a crucial moment of Shenzhen's development. The challenges it brings will stimulate the city to deepen reform and opening-up, forcing us to upgrade the model of development to deal with the new international circumstances," said Song.
"We are very confident that Shenzhen can rise to the next stage of solid development," he said.