Foshan high-tech zone ascends rankings in bid to further open up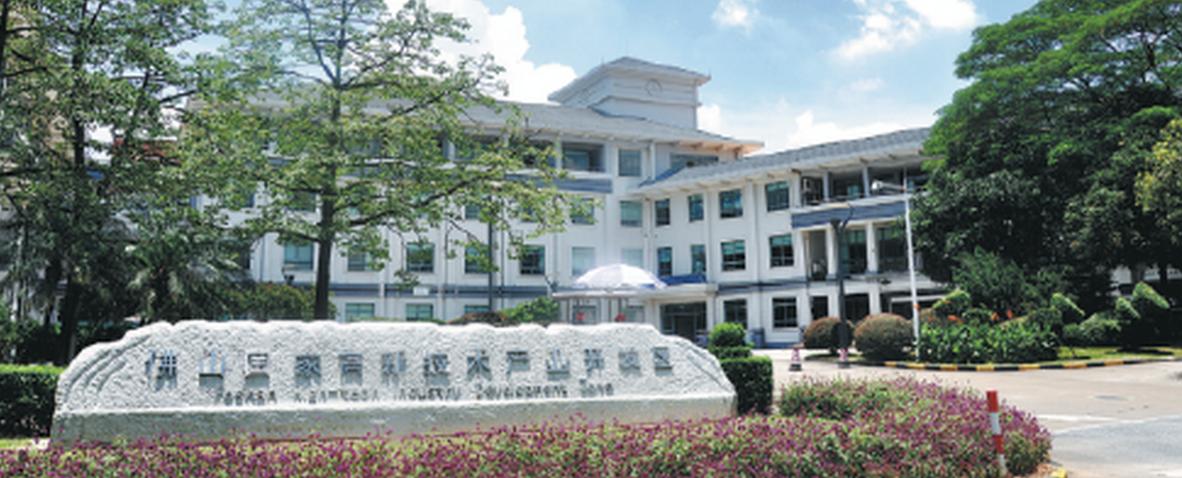 The Foshan National High-tech Industrial Development Zone ranks 29th among China's 147 State-level high-tech zones in 2017. [Photo provided to China Daily]
A leading national high-tech zone in the city of Foshan, Guangdong province, is climbing up the ranks to become one of China's most open destinations for global cooperation and manufacturing innovation.
In the latest official ranking by the Ministry of Science and Technology, the Foshan National High-tech Industrial Development Zone ranked 29th among China's 147 State-level high-tech zones in 2017. "We aim to move into the top 20 by 2020," said Liu Taogen, director of the zone's administrative committee.
"As a way to develop an open economy with superior quality, we will spare no efforts in upgrading the zone's globalization and its competitiveness in the global community and ultimately, explore a unique mode of international cooperation with a Foshan style," he added.
As one of China's manufacturing innovation centers, the zone has developed several pillar industries including smart manufacturing, life science and new materials.
The manufacturing of finished products and parts for the auto industry and the manufacturing of robots are also making a growing contribution to the zone's industrial output, according to the administrative committee.
"Investors from the United States, Europe and Japan have eyed Foshan as a new investment destination in recent years because of its sound industrial foundation, favorable business environment and efficient government services," said Tu Xiaoming, managing director of Leaguer Innovation Center Foshan, a venture capital and international investment service platform backed by the research institute of Tsinghua University in Shenzhen.
The China-Israel Cross-Border Investment Conference, which was held in Foshan for the first time on Thursday, will enhance the exchanges among professionals, projects and funds of Israel and Foshan, said Tu, adding that the two sides are complementary in many ways.
The Israeli companies have leading technologies in the sectors of health care, life science, environmental protection, biotechnology and security, but they need markets and factories that are able to turn their technologies into mass production, according to Tu.
Foshan, meanwhile, needs leading technologies to upgrade its manufacturing, and new drive to support its fast economic growth, he added.
"Previously, Chinese funds were looking for investment potential in Israel. Now, we observe that more Israeli companies are seeking Chinese partners to turn their technologies into products, which means a good opportunity for Foshan," Tu said.
His center, along with other sponsors of the China-Israel Cross-Border Investment Conference, is working on a longterm mechanism to facilitate mutual exchanges between Israel and Foshan, with the local government also showing great interest.
"While encouraging manufacturers and investors in Foshan to approach the Israeli companies with high technologies, we also intend to be a platform to nurture the growth of Israeli startups so that investors around China will come to Foshan to meet them," said Liu from the zone's administrative committee.