Brexit uncertainty jeopardises UK's long-term economic prospects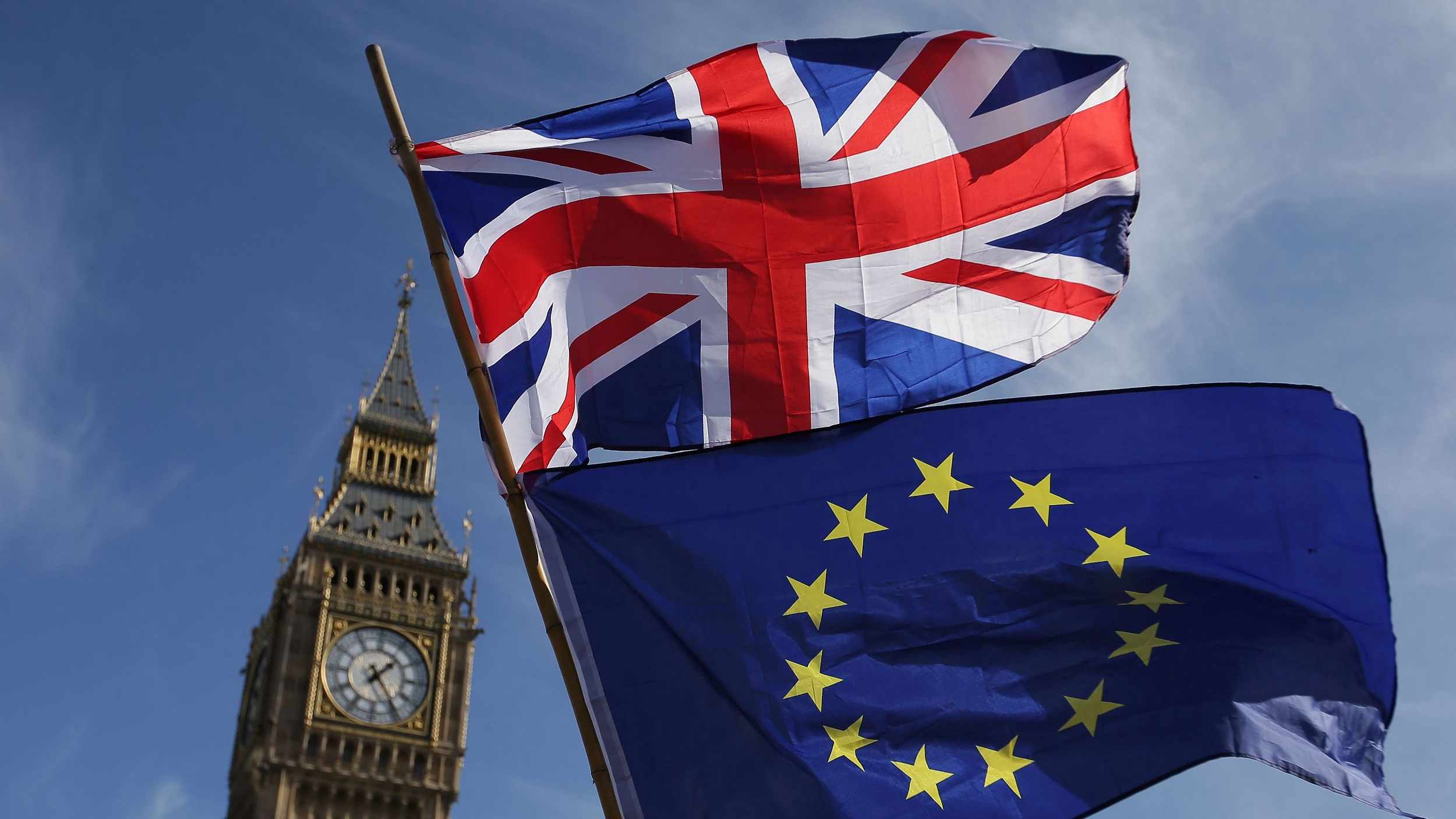 (Photo: CGTN)

LONDON, April 18 (Xinhua) -- As firms prepare for the prospect of a looming no-deal Brexit, recent business activities in the UK have been unusual, most evident in economic data which is out of the normal and surprisingly good.
However, Brexit uncertainty will harm the long-term prospects for the British economy, experts told Xinhua in recent interviews.
UNEXPECTED BOOST
Data released last week by the Office of National Statistics (ONS) showed three-monthly GDP growth up to the end of February at 0.3 percent.
Though a lackluster performance, it exceeded expectations by some economists and commentators, who had expected Brexit-related uncertainty would plunge the UK economy into stagnation or even recession during the first quarter.
This out-turn was also higher than the 0.1 percent growth rate that the National Institute of Economic and Social Research (NIESR), one of UK's longest established independent research institutes, forecast last month.
Garry Young, head of macroeconomic modelling and forecasting at the NIESR, said: "The latest ONS data was better than we had expected, but recent survey evidence suggests that economic growth is likely to continue at a fairly modest pace for the first half of this year ... The near-term outlook for the UK economy continues to depend on the outcome of the Brexit negotiations."
Howard Archer, chief economic adviser at EY ITEM Club, an economics forecasting group, told Xinhua that the better-than-expected GDP figures were partly helped by the revised-up December's GDP monthly figure.
"GDP growth of 0.2 percent month-on-month in February was led by manufacturing output spiking 0.9 percent month-on-month. This is a very high figure," he said.
According to a recent research by IHS Markit, UK manufacturing purchasing managers' index (PMI) stood at a 13-month high of 55.1 in March, mainly boosted by businesses' stockpiling of raw material and finished goods for fear of a disruptive Brexit.
EMPLOYMENT MYTH
Recent figures from ONS showed that the number of employed in the UK has risen between November and January to a record high of 32.7 million.
"The surprising thing is that the overall economy is slowing down and investment is also slowing down in the UK, but the job market has not stopped growing," said Pawel Adrjan, UK economist at Indeed Hiring Lab.
The uncertainty around Brexit probably contributed to the recent employment data, Adrjan said.
"Businesses are reluctant to invest in long-term projects because of the uncertainties, and the only way they can meet demand is to continue hiring people, which results in growing employment," he explained.
"The second trend is that it becomes harder and harder for businesses to hire more staff, because there are fewer and fewer people unemployed thanks to the record-high employment rate," he added.
Furthermore, he said, migration flows, especially from European Union (EU) countries, have slowed down.
PROLONGED UNCERTAINTY
After a new deadline of Oct. 31 was set for Brexit last week, analysts believe the UK economy will continue to be plagued by uncertainty, and a disruptive exit could still happen.
The latest World Economic Outlook (WEO) report, the flagship barometer of the global economy by the International Monetary Fund (IMF), last week cut the outlook for UK economic growth in 2019 to 1.2 percent, citing the negative effect of prolonged uncertainty about the Brexit outcome.
"The uncertainty up to this point has been damaging to the UK economy. Several studies have pointed to a loss of GDP of between 500 million pounds (654 million U.S. dollars) and 900 million pounds (1.178 billion dollars) per week since the referendum," said Johnes.
"In large part this is due to a collapse of business investment. This was growing at over 3 percent per year before the EU referendum (2016), but it has grown by less than 1 percent a year since - and it turned negative part way through last year," the professor explained.
The latest data by ONS showed that UK business investment fell by 0.4 percent in 2018, the worst performance since the economic downturn of 2008 to 2009. The British Chamber of Commerce (BCC) predicted last month that business investment would decline by 1.0 percent in 2019.
Adam Marshall, BCC director general, said: "It is clear that political inaction has already had economic consequences, with many firms hitting the brakes on investment and recruitment decisions as a result of ongoing uncertainty."
"Worse still, some companies have moved investment and growth plans as part of their contingency preparations. Some of this investment may never come back to the UK," he added.
At the same time, the service sector, which accounts for nearly 80 percent of the UK economy, continues to be timid. The UK Services PMI fell to 48.9 in March, below the benchmark of 50, indicating a contraction in the largest economic sector, IHS Markit research showed.
Chris Williamson, chief business economist at IHS Markit, said: "A drop in service sector activity indicates that UK GDP contracted in March, with the economy stalling over the first quarter as a whole and at risk of sliding into a deepening downturn in coming months."
Despite the recent Brexit extension, the deal is still at an impasse, and the risk of no deal remains high.
"A no-deal Brexit that severely disrupts supply chains and raises trade costs could potentially have large and long-lasting negative impacts on the economies of the UK and the EU," the IMF said.