Consumer coupon system must be better calibrated
People's Daily
1589760882000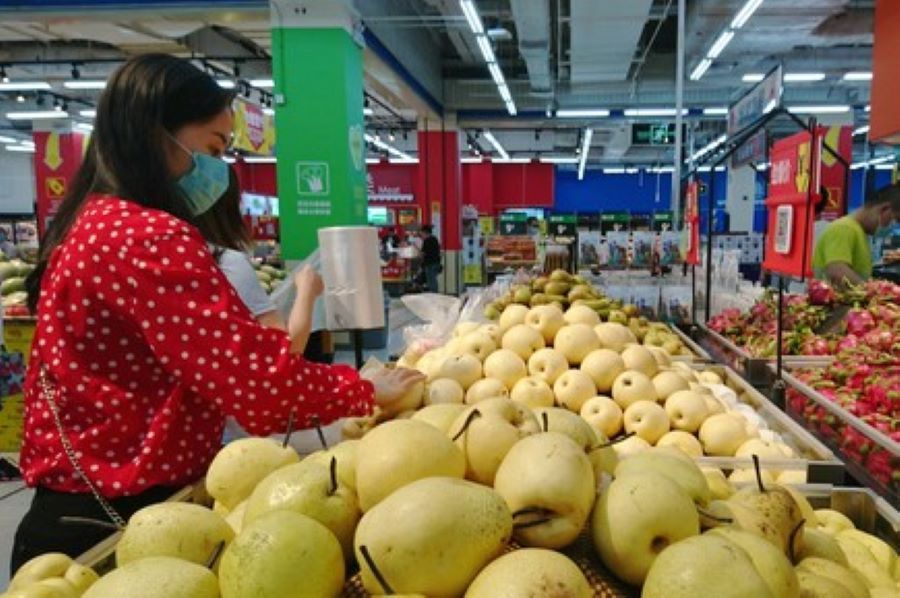 A woman picks fruit at a Walmart supermarket in shenzhen, Guangdong province, on May 14, 2020. (Photo: Sipa)
Many local governments have issued coupons in a bid to boost consumption, which has been seriously dampened by the COVID-19 pandemic. In most cases, the coupons allow the holders to enjoy a discount, when their spending reaches a designated amount.
Statistics show more than 170 city-level governments have issued coupons worth more than 19 billion yuan ($2.68 billion). The coupons are expected to bring about immediate effects by increasing consumption by many times their face value in a short period of time.
However, the outcome has not been as policymakers hoped, not only because some coupons have not been used before their expiry date, but also because some are being directly turned to cash.
It is urgent for governments at the local level to take concrete actions to plug the loopholes, and put an end to the coupon black market, so that the coupons achieve their intended purpose.
The existence of the loopholes, which are widespread in many parts of the country, indicate relevant local governments have not done their homework well before carrying out the policy.
Also, that some coupons have not been used at all should also offer the government some food for thought. With the unemployment rate remaining high, the spending power of many low-income families is further weakened. So even if they have the coupons, they might not have enough money to use them. Therefore, some coupons should be customized for the use of poorer households.
It has become a matter of urgency therefore to stop consumer cash-out transactions, and multiple departments should join forces to increase their efforts to crack down on the malicious behavior.
The challenges facing the current domestic economic development are unprecedented, but at the same time, many means of relief are unprecedented, and the issuance of digital consumer coupons is one of them. As a new policy tool emerging in the digital age, if the issuance and use of consumer coupons can be improved through trial and error, it may develop into a kind of normalized policy option to help boost the economy.