Electricity restrictions in Yunnan may increase aluminum price
Global Times
1662994211000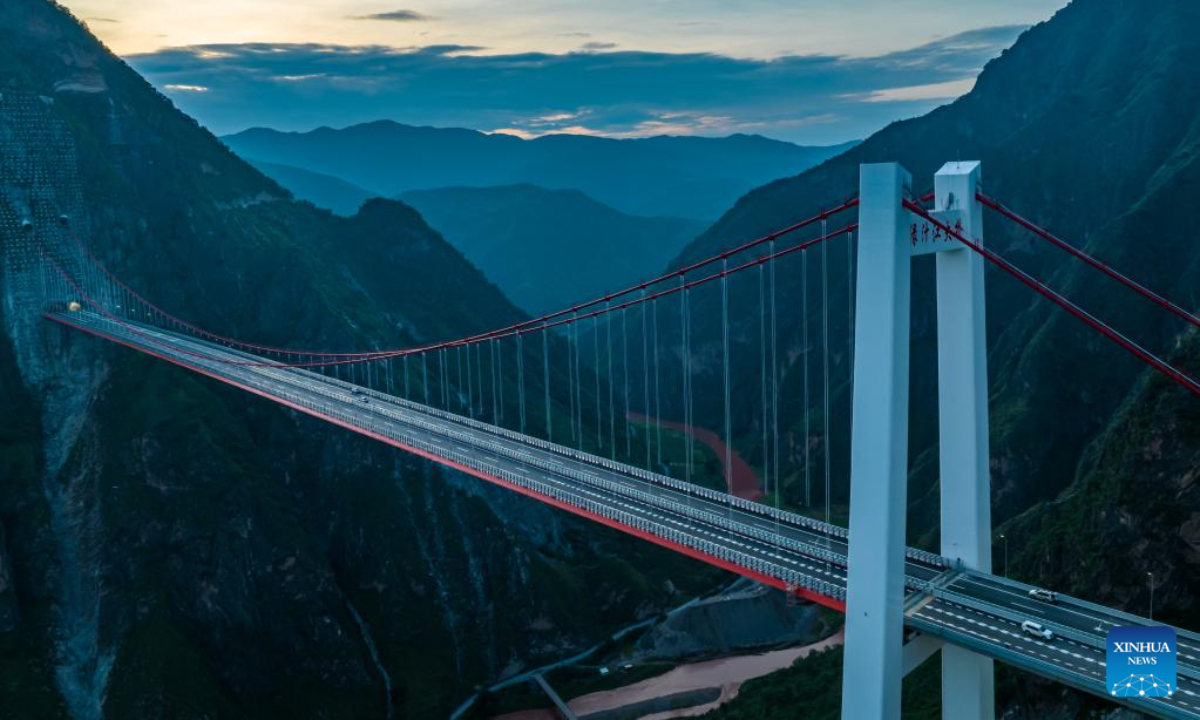 China's electrolytic aluminum prices may see a slight increase in the short term, experts said on Monday, as Southwest China's Yunnan Province, one of the country's major aluminum production hubs, reduced production due to power restrictions caused by drought.
Yunnan, a traditional hydropower province, is in the midst of a severe power supply strain due to drought as well as lack of water and coal in summer. According to Caixin, since September 10, the province's electrolytic aluminum industry has faced power restrictions, affecting about 500,000 tons of the province's electrolytic aluminum production capacity.
Yunnan Shenhuo Aluminum Co, one of the province's major aluminum firms, said it received a notice from the local government to temporarily curb production by 10 percent of its capacity, and the duration of the reduction is still uncertain, domestic news website cls.cn reported.
Electrolytic aluminum enterprises are the major users of electricity in Yunnan. In July this year, the power consumption of the firms accounted for about 40 percent of the province's industrial electricity consumption.
"The reduction of aluminum production in Yunnan due to electricity restrictions may boost domestic aluminum prices, as the province is one of the country's major producers of electrolytic aluminum," Zhou Xiang, Assistant to the Dean at China Metallurgical Industry Planning and Research Institute, told the Global Times on Monday.
Since 2018, the province started introducing high energy-consuming industries such as electrolytic aluminum as it enjoys abundant hydropower resources. According to Caixin, as of September 2022, Yunnan has an operating capacity of more than 5.2 million tons of electrolytic aluminum, accounting for 12.8 percent of the country's total capacity.
"The production cut by Yunnan's electrolytic aluminum companies will have little impact on long-term aluminum prices, as China is one of the world's largest producers of electrolytic aluminum and has sufficient capacity," Zhou added.
According to a report released by East Asia Qianhai Securities Co., since 2013, China's aluminum production accounts for more than half of the global production capacity. In 2021, the country's electrolytic aluminum production capacity reached about 44.9 million tons, accounting for 58.3 percent of the global output, ranking first in the world.
"Despite the high output, most aluminum-related products are consumed domestically for the production of new-energy vehicles and the photovoltaic sector," a veteran industry expert told the Global Times on Monday, adding that the production cut will have little impact on the world's aluminum supply.
Experts noted that as external demand maintains weak due to geopolitical tensions and rising costs, the demand-side impact on the aluminum prices may be stronger than the supply side.