Aurora Cannabis posts record November revenue, stock up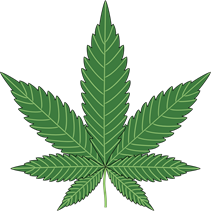 Canadian medical marijuana maker Aurora Cannabis Inc said on Tuesday it sold cannabis worth C$3.1 million ($2.5 million) in November, its highest ever, helped by strong demand for its products.
The company's shares surged about 14 percent to a more than five-year high of C$10.98 as Aurora said it sold 354 kilograms of cannabis in Canada and Germany in the month.
The news comes as Canada is set to legalize the sale of recreational marijuana by July 2018, becoming the second country in the world to do so, after Uruguay.
The Vancouver-based company has been signing deals to expand into the recreational marijuana market.
Last month, Aurora won the rights to negotiate a licensing deal with CannaRoyalty Corp that will allow it to sell a range of cannabis-infused consumer products such as inhalers, transdermal patches, gels and lotions.
The company also offered to buy CanniMed Therapeutics in November, but the smaller rival adopted a plan to prevent shareholders from entering agreements with Aurora, viewing the deal to be "coercive".