Alibaba hits 5-yr goal of $1t in gross merchandise volume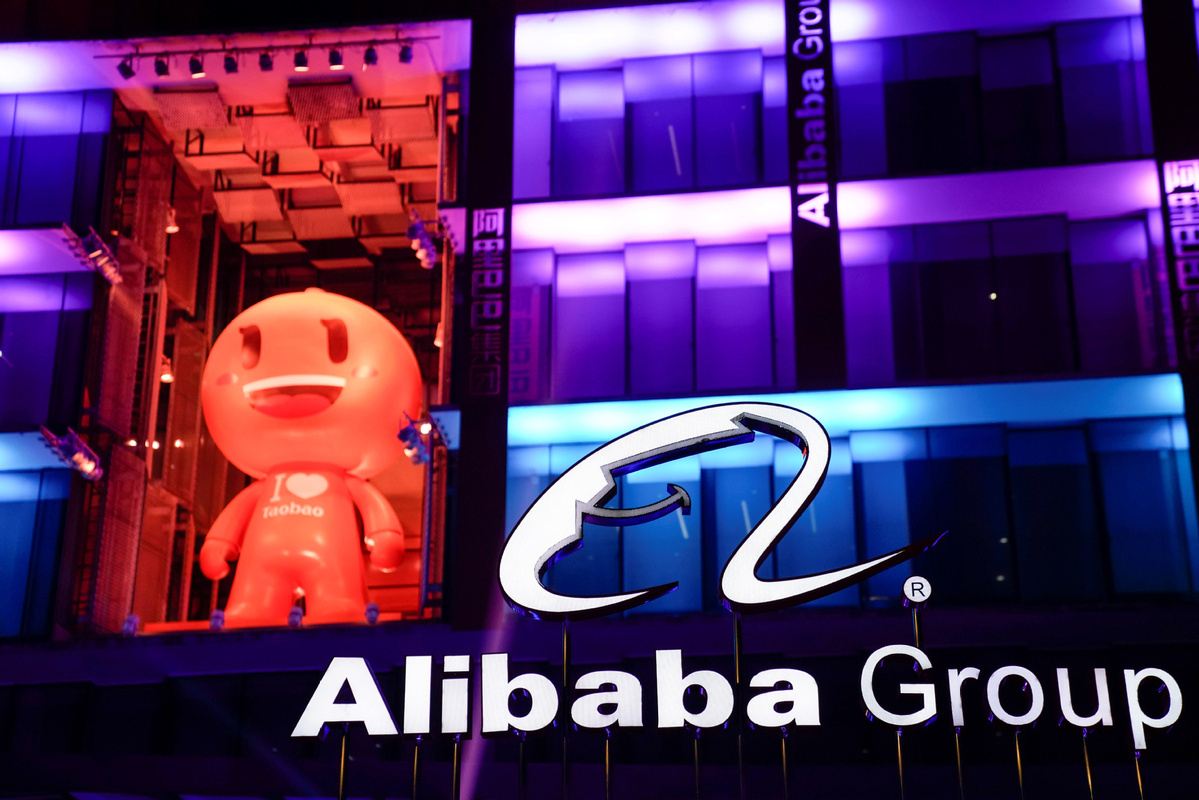 The logo of Alibaba Group is seen during Alibaba Group's 11.11 Singles Day global shopping festival at the company's headquarters in Hangzhou, Zhejiang province, Nov 10, 2019. (Photo: Agencies)
Chinese business giant Alibaba Group has completed its target set five years ago to achieve $1 trillion in gross merchandise volume this fiscal year, said Zhang Yong, the group's CEO, in a letter to shareholders on Friday.
The achieved volume is an important milestone to Alibaba, Zhang said, and it is setting a new target of servicing 1 billion Chinese customers to realize a 10 trillion yuan consumption scale on the group's platform within the next five years, and comprehensively move toward globalization.
By 2036, Alibaba wants to provide services to 2 billion global customers, create 100 million jobs, and help more than 10 million small and medium-sized enterprises to become profitable, Zhang said.
Alibaba will continue to insist on its strategies of "globalization, China domestic consumption, and big data powered by cloud computing", with globalization as the long-term battle, Chinese domestic consumption the cornerstone battle, and big data powered by cloud computing the battle for the future, according to Zhang.
Zhang reiterated the group's vision to be a good company for 102 years, and ultimate goal to create value for society, help find solutions for society's challenges, and convert Alibaba's resources into fuel for small and medium-sized businesses, which will in turn support the advancement of the whole society.
According to its latest financial report, the revenue of the group hit 509.71 billion yuan in the fiscal year of 2020, jumping 35 percent year-on-year, and profits reached 140.35 billion yuan, surging 75 percent over the same period last year.