Alibaba reports strong revenue growth in 1st fiscal quarter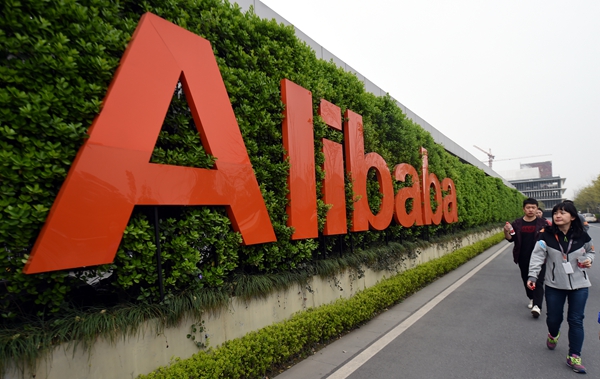 People walk past a logo of China's e-commerce giant Alibaba in Hangzhou, capital of east China's Zhejiang province. (Photo: Xinhua)
China's e-commerce powerhouse Alibaba's revenue in the first quarter of the 2020 fiscal year soared by 42 percent year-on-year to 114.9 billion yuan (about 16.7 billion U.S. dollars), the company said Thursday.
The 1st fiscal quarter in 2020 was from April 1 to June 30, 2019.
According to a financial report released by Alibaba, the net profit of Alibaba in this period was 30.95 billion, an increase of 54 percent year-on-year.
The report said its annual active consumers on Chinese retail marketplaces reached 674 million, an increase of 20 million from the 12-month period ending March 31, 2019.
Revenue from its core operations of e-commerce increased 44 percent year on year to about 99.5 billion yuan, according to the report.
"We had a strong quarter to start our fiscal year," said Maggie Wu, the chief financial officer of Alibaba Group.