Hebei FTZ inaugurated to drive province's reform and opening-up
chinadaily.com.cn
1567168023000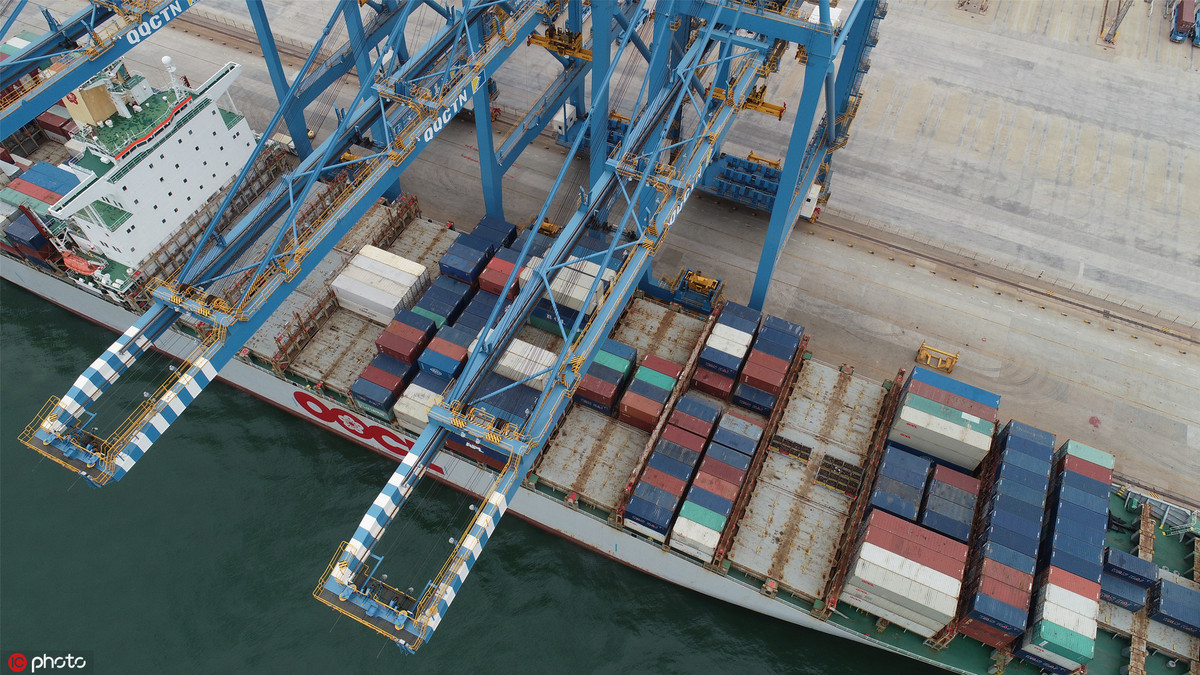 (File photo: IC)
The China (Hebei) Pilot Free Trade Zone, one of China's six new FTZs and covers four areas, including Xiongan New Area and Beijing Daxing International Airport, was inaugurated on Friday. It will be built into a motivator for the province's internationalization and opening-up.
The nation's fresh batch of FTZs announced on Monday are in East China's Shandong and Jiangsu provinces, North China's Hebei province, Southwest China's Yunnan province, Northeast China's Heilongjiang province, and South China's Guangxi Zhuang autonomous region.
"The establishment of Hebei FTZ represents a milestone in Hebei's history of reform, opening-up and modernization, which will effectively improve the province's level of internationalization and opening-up," Wang Dongfeng, secretary of the Communist Party of China's Hebei Provincial Committee, said during an inauguration ceremony held in Xiongan New Area on Friday.
Contracts for 10 projects to be developed in the FTZ were signed during the ceremony.
Covering 119.97 square kilometers, Hebei FTZ has four areas - Xiongan, Zhengding, Caofeidian and Daxing Airport, which is on the border of the capital's southern Daxing district and Langfang in Hebei.
The Hebei FTZ will tap into its own advantages to develop into a hub of international commercial logistics, a new industrial base, a highland of innovation and a pioneer area for opening-up, Wang said.
The Xiongan Area of the FTZ, which covers 33.23 square kilometers, will focus on the development of new-generation information technology, modern life sciences, biotechnology and the high-end modern service industry, according to an overall plan of the FTZ.
The Zhengding Area, at 33.29 square kilometers, will be devoted to developing the airport industry, bioengineering and the pharmaceutical industry, international logistics and high-end equipment manufacturing industries.
The Caofeidian Area, with 33.48 square kilometers, pays attention to the development of the international commodity trade, port and shipping services, energy storage and distribution, as well as high-end equipment manufacturing.
The Daxing Airport Area, at 19.97 square kilometers, will mainly develop aviation logistics, aviation technology and financial leasing, to become a demonstration area for Beijing-Tianjin-Hebei coordinated development.
It supports Xiongan to set up a comprehensive bonded zone and Caofeidian to carry out pilot projects on parallel import automobiles and build a supervision center for international shipping express.
In addition, the Hebei FTZ encourages overseas companies to issue bonds in China. It also allows Shijiazhuang, where Zhengding is located, to build a drug-importing port.
Li Tianqi contributed to this story.