HK financial businesses eyeing opportunities in Shenzhen
Global Times
1602762100000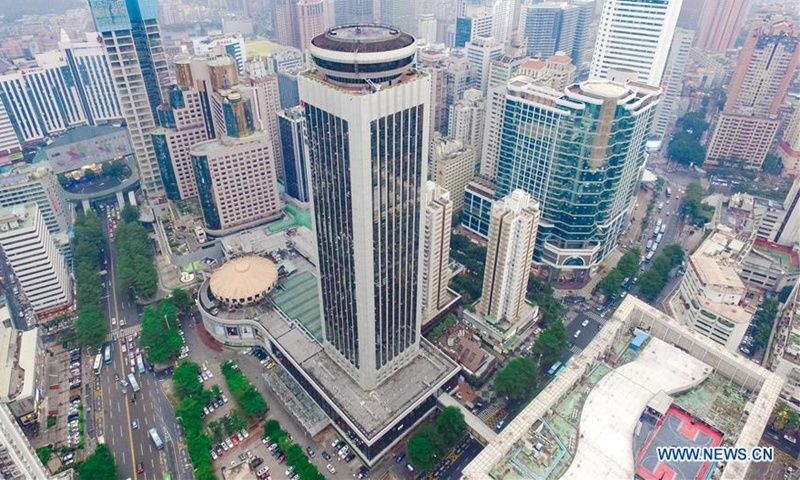 With the central government's new policy boost providing tailwinds for Shenzhen, the city in southern Guangdong Province where a special economic zone (SEZ) was created 40 years ago will be in-creasingly a goldmine for the financial business community in Hong Kong, especially in fintech development.

China's mainland market has long been a promised land for Hong Kong asset managers, as the stock connect, the bond connect and the removal of investment quotas for the Qualified Foreign Institu-tional Investors (QFII) scheme and its yuan-denominated sibling, RQFII, offers enormous opportunities for investors to capitalize on the mainland market, Gary Zhao, director at BC Capital, a Hong Kong-based asset manager, told the Global Times Thursday.
The new policy boost cements Shenzhen's role as a pioneer in re-form and innovation, suggesting that the domestic market will be-come more open and aligned with international markets. This would arguably boost the appeal of the mainland market for those seeking growth opportunities in the market, Zhao said.
BC Capital's wholly owned subsidiary in Shenzhen's Qianhai was approved as a qualified foreign limited partner (QFLP) two years ago. The Hong Kong asset manager has launched fund products enabling investments in the domestic market for asset backed securities through the bond connect and RQFII and it has plans to gradually up the ante in Shenzhen to funnel more foreign investments, according to Zhao.
The central government unveiled a new policy package for Shen-zhen on Sunday, detailing implementation measures over the next five years to build Shenzhen as a socialist demonstration area. Fi-nancial market reform and innovation is an important part of the measures.
Shenzhen is granted the go-ahead to experiment Chinese depository receipt pilots for innovative firms on the Shenzhen bourse, to ease entry restrictions for private equity and venture capital firms, and to ramp up the nation's digital currency pilots.
In fintech, Shenzhen could become a template to carve out a path. The financial regulatory authorities in Hong Kong take a tough regulatory stance and a conservative attitude toward fintech development. As a consequence, local fintech firms focus mostly on marketing rather than innovation, Zhao argued.
By comparison, Shenzhen, with an edge in innovation, has taken the lead in internet innovation, with an array of local industry cham-pions such as WeBank, the nation's first digital-only bank and LexinFintech, a major online consumption finance platform for new-generation consumers.
The city could serve as a reservoir of talent for Hong Kong's fintech development, Zhao said, envisioning closer exchanges between the sister cities. As an international financial hub, Hong Kong can also build a bridge to globalize Shenzhen's fintech innovations.
Multiple reforms were rolled out in Shenzhen such as the introduc-tion of private capital into insurance firms, the approval of foreign-invested banks to set up branches and a pilot program for cross-border trade settlement in the yuan, Qi Mingyang, chairman of Shenzhen-based asset management firm Fortune Valley Capital Investment Group, told the Global Times.
In a research note sent to the Global Times, Citi economists led by Liu Ligang, chief China economist at Citi, said that many bottle-necks that have been hindering China's reforms are being removed.
The policy package to foster tech innovation, attract talent from both home and abroad and accelerate financial sector openness is set to help build Shenzhen into a global tech hub as well as an international financial center.
But it's less likely that Shenzhen will go head-to-head with its neighbor.
In the words of Qi, it's still a long way for Shenzhen to become a major global financial hub. What the city ought to focus on is insti-tuting an internationally recognized market-oriented legal framework and financial regulatory system.
The push for greater financial liberalization in Shenzhen could put pressure on Hong Kong, said BC Capital's Zhao, noting however Hong Kong institutions and their mainland counterparts could eye more partnerships or a virtuous competition to spur mutual growth.