China's courier industry reels from coronavirus with revenues down in January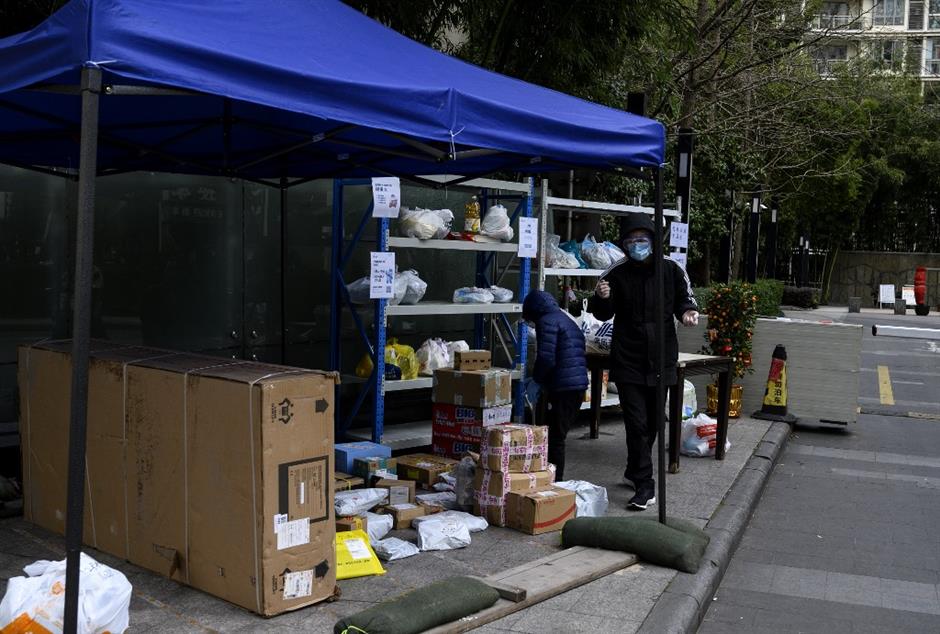 This photo taken on February 19, 2020, shows residents wearing protective face masks getting what they ordered online among other orders in front of their compound in Shanghai. (Photo: AFP)
BEIJING, March 1 (Xinhua) -- Parcel-delivery companies saw a decline in revenues in January, due to shrinking business volumes during the Spring Festival holiday and the ongoing coronavirus epidemic, according to a report from the State Post Bureau.
Revenues fell 16.1 percent year on year to 50.05 billion yuan (about 7.15 billion U.S. dollars) last month.
Courier companies handled 3.78 billion express parcels, down 16.4 percent year on year.
The report also showed that the business revenue of the country's postal services slid 12.4 percent from a year earlier to 74.75 billion yuan.
The bureau forecast in January that about 74 billion parcels are likely to be handled in 2020, up some 18 percent from 2019, while total business revenue might grow 16 percent year on year to 866 billion yuan.
China saw about 63 billion express parcels handled in 2019, up 24 percent year on year. Business revenue expanded 23 percent to stand at about 745 billion yuan.
The country has remained the world's largest express delivery market for six consecutive years, with some 20,000 express delivery enterprises and more than 3 million employees.