Turkey to retaliate after US refuses exemption on steel tariffs
Turkey will take steps against the US decision to impose tariffs on imported steel and aluminium following Ankara's attempt to seek exemption failed, state-run Anadolu Agency reported Friday.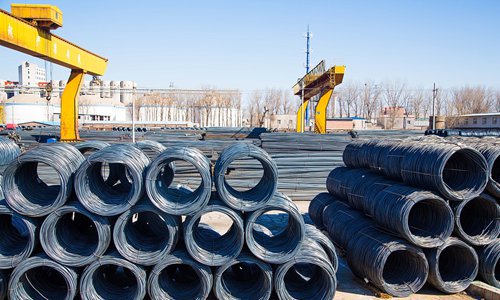 Photo: Xinhua
Tariffs will be imposed on a total of 1.8 billion-US dollar imports from the United States by the Turkish government, said the report, citing Turkish Economy Ministry sources.
The tariff will be applied on coal, paper, walnuts, almonds, tobacco, unprocessed rice, whisky, automobiles, cosmetics, machinery and equipment, and petrochemical products.
The countermeasures will bring around $266.5 million in tariffs, the ministry said.
In March, the United States announced to impose a 25 percent tariff on imported iron and steel, and a 10 percent tariff on aluminum, triggering criticism and outrage from its trading partners around the world.
Turkey, as the sixth largest steel exporter to the United States, called the decision "unacceptable," and sought Washington for exemption from the tariff list.
However, Ankara's attempt to obtain an exemption remained "inconclusive due to Washington's current stance," the source said.
Earlier, Turkey's Economy Minister Nihat Zeybekci threatened to take countermeasures at various platforms in the wake of Washington's move.