South Korea exports to U.S. drop in Oct., shipments to China surge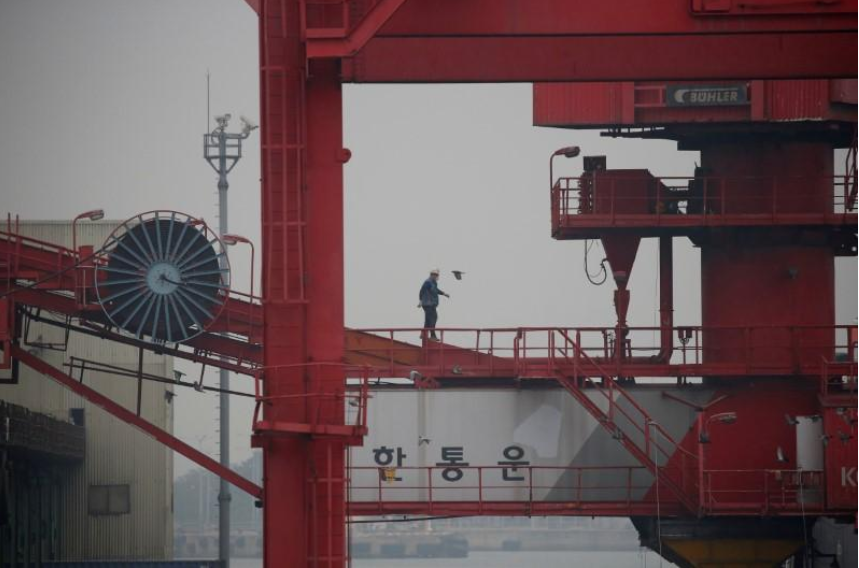 An employee walks on a crane at a container terminal at Incheon port in Incheon, South Korea, May 26, 2016. REUTERS/Kim Hong-Ji/File Photo
South Korea's exports to the United States declined 12 percent in October from a year earlier while shipments to China surged 13.5 percent, government data showed on Wednesday.
The decline in shipments to the United States was mainly because of South Korea's public holiday from Oct 2 to Oct 9, the trade ministry said in a statement.
The ministry said exports to China rose on strong demand for South Korean memory chips and petrochemical products.