First-tier city airports in China predict big losses in 2021 as result of epidemic
Global Times
1645620453000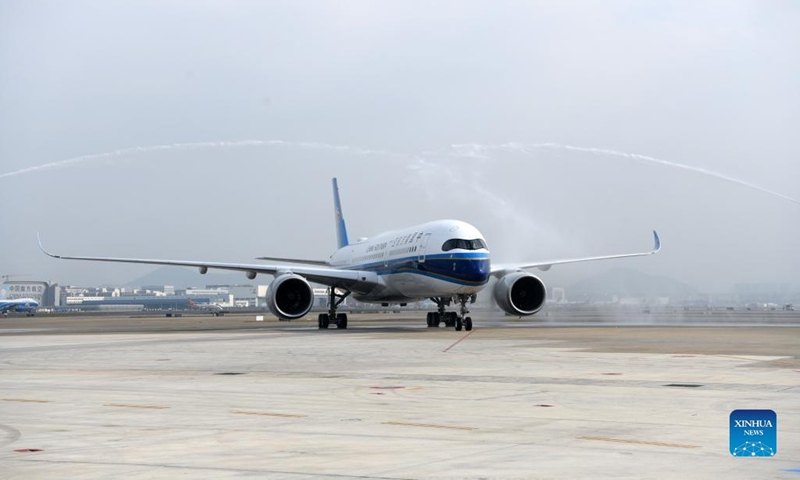 After airports in Shanghai, Guangzhou and Shenzhen all suffered prolonged financial losses, Beijing is now also on the receiving end.

Beijing Capital International Airport Co. announced on Tuesday that the company is expected to record a net loss of approximately between 2.09 billion yuan ($330 million) to 2.15 billion yuan for the year ended December 31, 2021.
The board said that the expected net loss last year was mainly due to the continued impact of the epidemic, which has hindered the recovery of passenger throughput, aircraft movement, cargo and mail volume, resulting in continued pressure on the company's operating results.
Affected by the epidemic, listed airports in key Chinese cities all suffered losses last year, as the virus continued to spread around the world, greatly reducing the volume of civil aviation passenger traffic.
Guangzhou Baiyun International Airport said its net profit in 2021 is expected to be about a loss of 381 million yuan to 465 million yuan, followed by Shenzhen Bao'an International Airport's expected record high net loss between 25.5 million yuan and 50.8 million yuan for 2021.
Shanghai Airport (Group) Ltd also predicted losses in 2021 could reach 1.64 billion yuan to 1.78 billion yuan due to the epidemic.
The results disclosed by the listed airport companies all noted the devastating impact of the epidemic, leading to plummeting passenger numbers and aircraft movements.
In addition, expenses related to epidemic prevention remained high, while a bulk of international routes remain shut off.
As for the future performance, market insiders said it mainly depends on the domestic epidemic prevention and the overall situation of the aviation industry. 
China rejected suspending business or extending the closure for catering, supermarkets, scenic spots and cinemas without policy support or an epidemiological survey on Friday in a move to stimulate the services sector which has also been crippled by the epidemic.
To support the industry, China bolsters services sector crippled by COVID epidemic with 31 vital policies, and 31 supportive measures were announced on February 18 to shore up catering, retail, tourism, railway and road transportation in addition to civil aviation - five industries that have borne the brunt of the pandemic's economic onslaught and are major sources of employment.
According to the notice, prepayment of value-added tax by air transport enterprises will be suspended for one year in 2022. The notice also encourages the policy banking financial institutions to increase credit support for hub airports, and encourages qualified airlines to issue corporate credit bonds to expand diversified financing channels for airlines.
The industry made a loss of 84.3 billion yuan in 2021, according to a report released by the Civil Aviation Administration of China earlier, with only five airlines managing to make a profit.