B&R infrastructure index still at high level
chinadaily.com.cn
1559228870000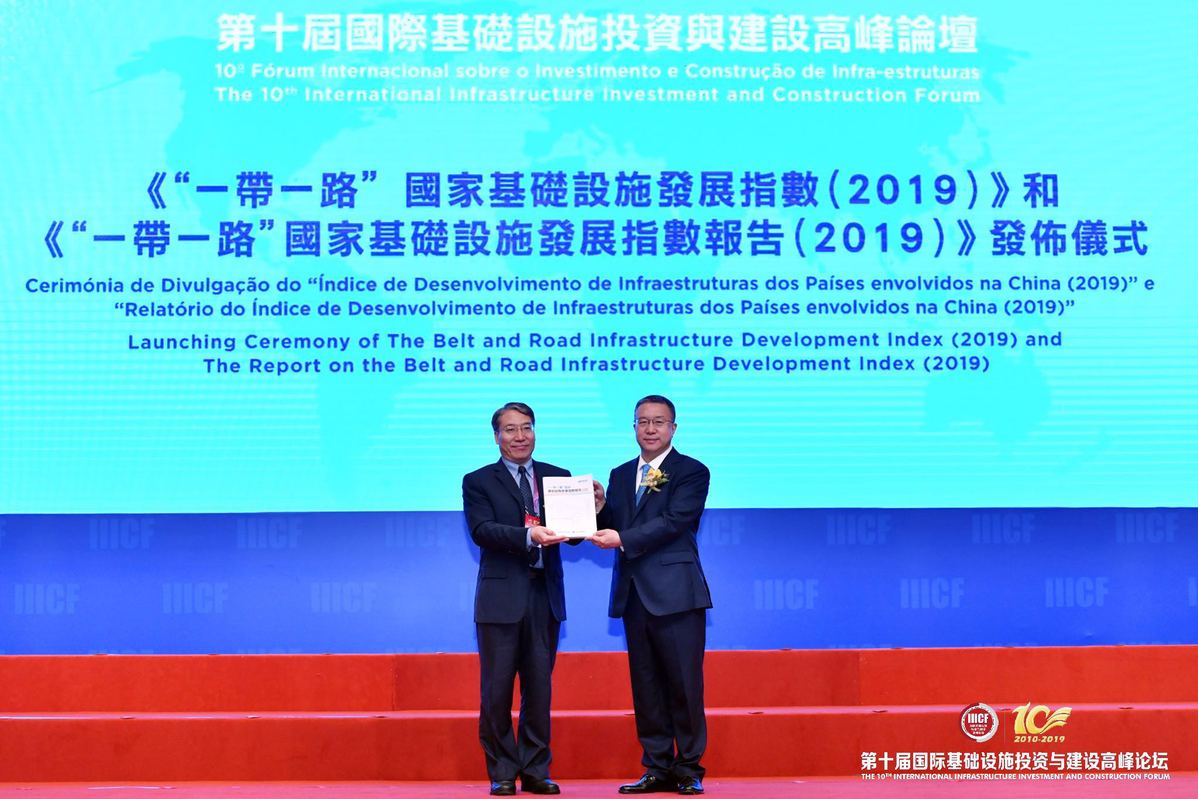 The launching ceremony of the Belt and Road Infrastructure Development Index (2019) and the Report on the Belt and Road Infrastructure Development Index (2019). (Photo provided to chinadaily.com.cn)
The Belt and Road Infrastructure Development Index, a key indicator of the prospects of B&R economies' infrastructure sector, remains stable at 119 in 2019, a report said on Thursday.
The higher the index , the better prospects a country has in the infrastructure industry.
Despite a slight three-point decline from last year, the 2019 index remains "at a relatively high level" according to the 2019 Belt and Road Infrastructure Development Index Report.
It indicates "good prospects" in the next two to three years for infrastructure development in countries and regions involved in the Belt and Road Initiative, said Fang Qiuchen, chairman of the China International Contractors Association.
He made the remarks when releasing the report at the 10th International Infrastructure Investment and Construction Forum. The contractors' association and China Export and Credit Insurance Corp generated the annual report.
The mild index dip was attributed to heightened global political risks and disruption of the world economy because of the tug-of-war between major countries, and the complex, changeable environment of the Belt and Road economies, the report said.
The report predicted infrastructure development can be uneven across regions this year. Southeast Asia maintains strong momentum in infrastructure development and ranked first among the seven regions for the third consecutive year.
The huge population, fast-expanding economy and favorable infrastructure environment have translated into booming demand and market potential for investment and development of energy, transportation and other infrastructure facilities in Southeast Asia, where the index scored 125 this year.