SE Asian countries to look for chances to beef up semiconductor strengths, but 'will be cautious' on US chips alliance scheme
Global Times
1652446510000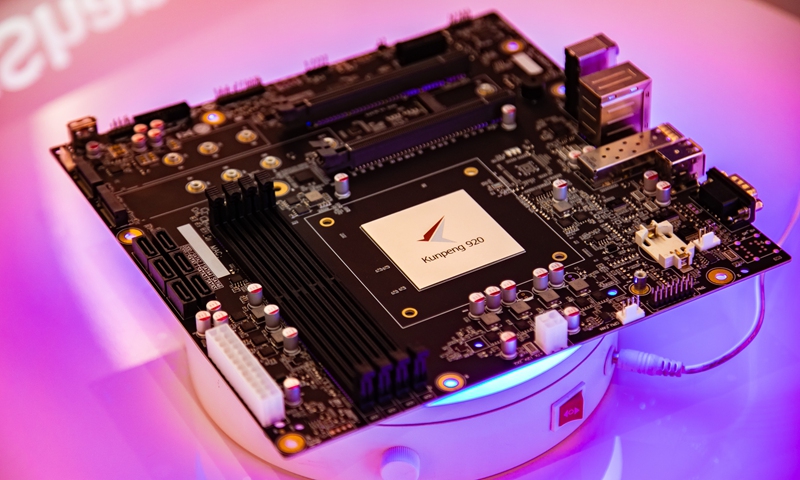 Chinese semiconductor industry experts highlighted the intrigue of the US to suppress or even isolate China from the global industry chain, as US eyed luring ASEAN members to decouple from China at a summit with Southeast Asian leaders with its Indo-Pacific economic framework.
Right before the two-day US-ASEAN summit, the US and Malaysia inked a memorandum of cooperation, acknowledging that the US-Malaysia cooperation is "a crucial element of creating resilient, secure, and sustainable semiconductor supply chains."
Chinese experts said the move by the US is a new step to tie more Southeast Asian countries to its chariot on a US-led semiconductor alliance excluding China, though they said as Southeast Asian countries seek to promote their own standing in the global supply chain for semiconductors amid US' years long campaign to crack down on China in the technology sphere, ASEAN countries will draw a line as they clearly understand cooperation with China yield more economic benefits, not otherwise. Not choosing a side also bode well for their standings in the global semiconductor supply chain.
The summit also became a venue for the US to sell its Indo-Pacific Economic Framework policy, which the US imbedded profound political and strategic objectives aimed at forcing countries to decouple from China to ASEAN countries, experts said.
Coinciding with the US-ASEAN summit, the EU and Japan at a separate summit in Tokyo pledged to "deepen exchanges on China" and launched a digital partnership that stressed the importance of the supply of ICT technology to address risks to critical global supply chains in areas such as semiconductors.
The US has been touting a so-called Chips Alliance proposal to chip manufacturing powerhouses in the Asia-Pacific region -- South Korea, Japan and the island of Taiwan -- in an apparent attempt to kick the Chinese mainland out of the global chip supply chain.
Despite repeated efforts, the US has so far achieved only limited success in containing China's rise in the field. But it's been quite successful in dismantling confidence and trust which has long existed in the global semiconductor supply chain and underpinned the industry's growth in the past decades.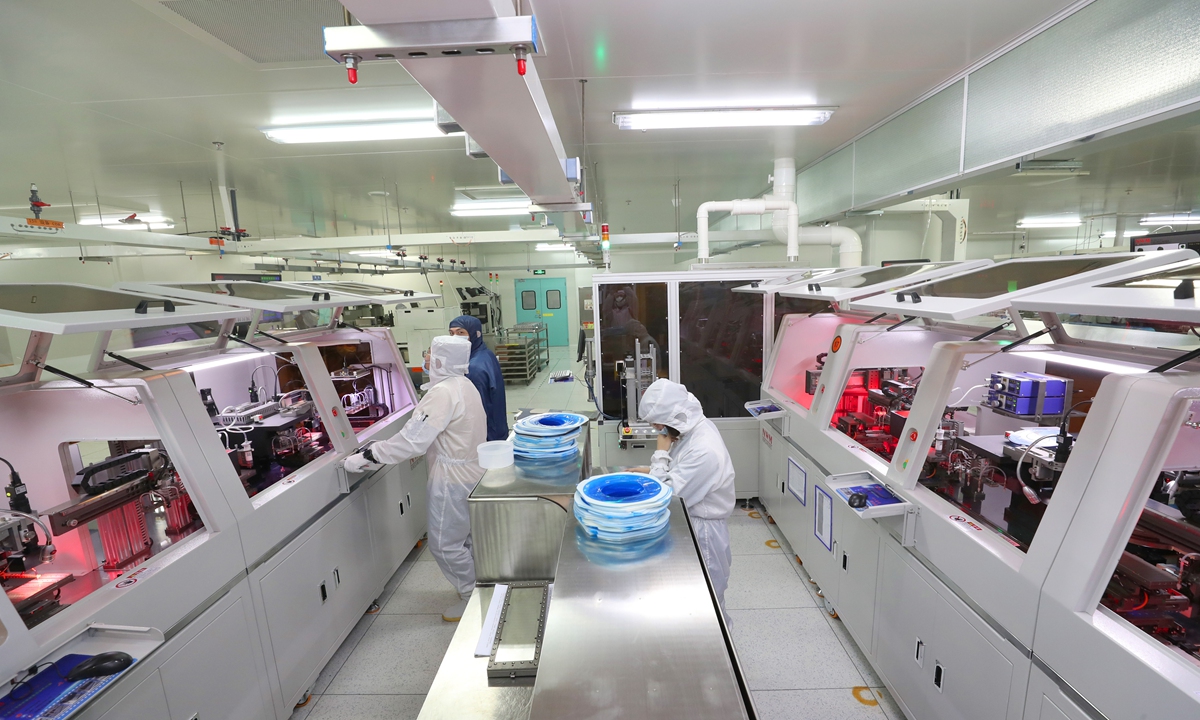 Experts said US' attempts to reforge a US-dominated semiconductor supply chain have so far not been successful. Instead, the US has seen its allies from Germany to Japan trying to seek a higher degree of self-reliance as the fear of being cut off struck home.
After its plan to corral South Korea, Japan and European countries ran into glitches, the US turned to ASEAN members, which hold a significant part of the global semiconductor supply chain, one of the most expansive among industries.
Malaysia, for instance, is a hub for semiconductor assembly and test. Malaysia held about 13 percent of global assembly and test market share and the country maintained a trade surplus of $21.99 billion in trade of electronics goods with China in 2021, data from the China Chamber of Commerce for Import and Export of Machinery and Electronic Products (CCCME) showed.
"US' strong desire to control the upper stream of global semiconductor chain is laid bare here," Gao Shiwang, a CCCME director, told the Global Times on Friday.
The Philippines, a vital manufacturer of capacitors, exports about $7-8 billion worth of capacitors to China a year, and had a trade surplus of $6.41 billion in electronics goods trade with China in 2021.
Ma Jihua, a veteran technology analyst, told the Global Times on Friday that even as more countries are pouring money into the sector, the global semiconductor woe continued to worsen, as the money went to fill up respective countries' weak links rather than contributing to global growth.
Analysts said despite the agreement between the US and Malaysia, to what extent these deals can be implemented remain to be seen, and many of the pledges by the US in the semiconductor industry have failed to materialize.
Since the Trump-era, the US has wanted to have a chip facility built in Arizona by chip manufacturer TSMC, but progress has been slow.
However, even as the US political intention to lure ASEAN members is laid bare, companies in these countries will be more prudent to isolate China, as they have major business interest in cooperation with Chinese partners, Gao said.
Because trust has become a thing of the past, ASEAN members actually have a larger power of discourse and more room to maneuver under the status quo, in which there is a rivalry between China and the US, Ma said. Should China be excluded as the US planned, countries can only take the biding of the US in a supply chain utterly dominated by the US.
Given the context, experts said ASEAN members may take a genuine interest to seeking opportunities to scale up the global semiconductor supply chain and upgrade their industries amid the US campaign to round up China, but they will take caution to draw a line.
Despite its crackdown on China, US' share of global semiconductor manufacturing capacity has declined from 37 percent in 1990 to 12 percent in 2020, while the Chinese mainland's chip production capacity has reached 15 percent of the global capacity, surpassing the US and ranking third.
In its first quarter financial report on Thursday, Chinese chip manufacturer Semiconductor Manufacturing International Corp said the impact of epidemic outbreaks in North China's Tianjin and South China's Shenzhen had a lower-than-expected impact on its production. The company posted a record surge of 175.5 percent year-on-year in net profit.