Chinese cities explore 'housing coupons' policy to boost property sales
Global Times
1655972079000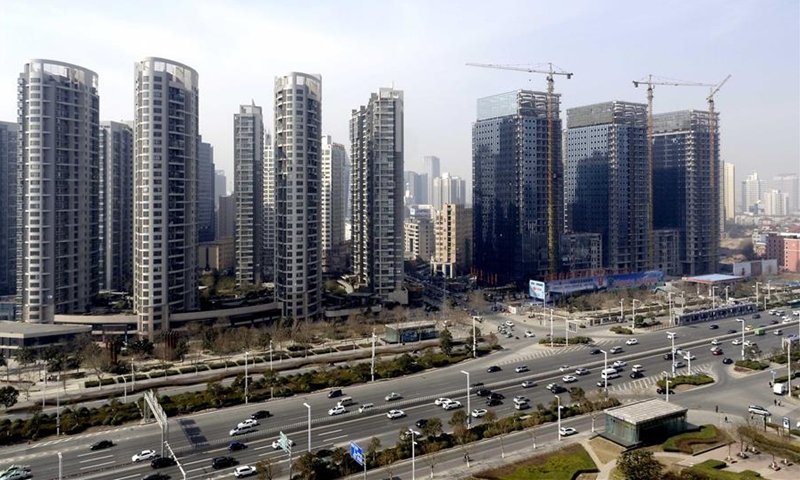 More than 20 Chinese cities have explored the potential of the "housing coupon" policy to spur property sales and accelerate the recovery of the important sector, in addition to reducing down payments and removing home purchase restrictions.

The "housing coupon" is a supplement to monetary compensation for existing residential housing subject to demolition or resettlement.
That is to say, the coupon is not a direct rehousing payment, but a voucher to offset the payment for buying a home.
On Monday, Zhengzhou, Central China's Henan Province, announced the implementation of the "house resettlement ticket", noting that properties purchased by buyers using the "resettlement ticket" will not be listed as the number of units purchased by the family.
From this year, a number of provinces and cities have issued supportive policies to boost real estate market, while noting that policies take time to produce a result, with a few high-demand cities seeing a bounce back in sentiment, experts noted.
So far, the real estate market in some cities face inventory pressure, so in order to reduce the risk of inventory backlog in the sector, some local governments have re-launched property promotions.
In addition to Zhengzhou, more than 20 cities including Nanjing in East China's Jiangsu Province and Ningbo in East China's Zhejiang have implemented similar supportive policies.
At present, the innovation of the housing coupon policy is still being explored in different cities, but it is undeniable that the it will contribute to revitalizing the housing market, particularly in tier-2 and tier-3 Chinese cities, analysts said.