Chinese GM soybeans in Argentina expected to fill import gap
Global Times
1536547891000
Planting soybean in foreign countries could provide a hand-up for China in the face of the ongoing trade war with the US, said an expert, as a China-developed genetically modified (GM) soybean may soon receive approval for commercial cultivation in Argentina this year.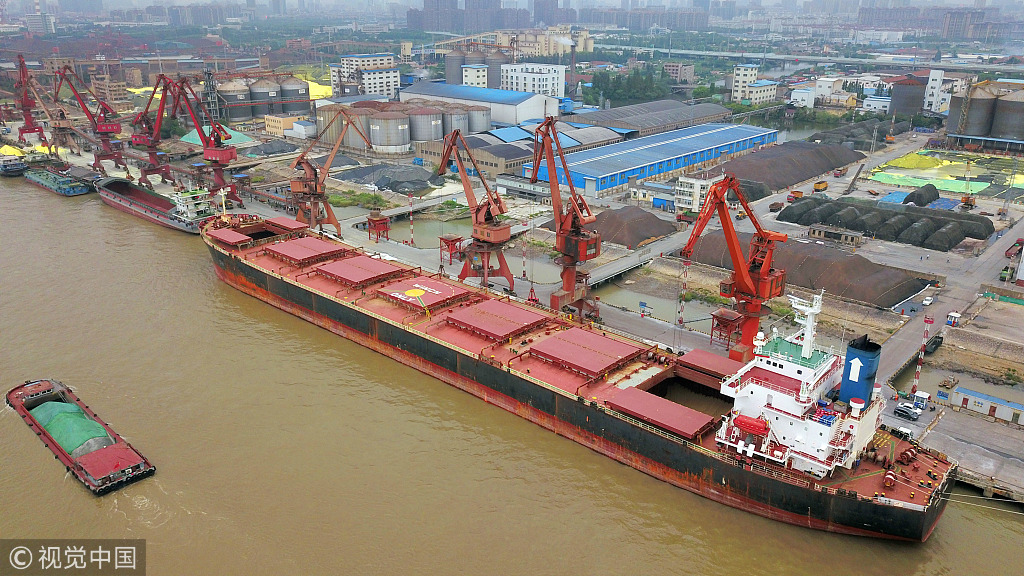 File photos: VCG
China does not allow GM soybean to be planted in China but developing GM seeds and importing certain types of GM crops are not prohibited.
The GM soybean, developed by Da Bei Nong Group, a Beijing-based high-tech agriculture company, has been engineered to tolerate a pesticide and an herbicide, Science and Technology Daily reported on Sunday.
The soybean will undergo a 60-day public consultancy period and a registration period by Argentina. If all goes well, it could receive formal approval in Argentina by November, the report said.
"It is a cheery development that China's local biotechnological products can participate in international market competition, although they are not yet able to realize industrialization in China," Jiang Tao, a senior engineer from the Institute of Genetics and Developmental Biology at the Chinese Academy of Sciences, was quoted by the newspaper as saying.
Ministry of Agriculture spokesperson Pan Xianzeng reiterated at a press event on the sidelines of the annual session of the 13th National People's Congress in Beijing in March that China has not approved GM crops to be grown for food.
Luo Yunbo, a professor of food science at China Agricultural University, told the Global Times on Sunday that most of Argentina's soybean corp is exported to China, and that is likely to included the China-developed GM variety.
Other experts see a business model that could give China an advantage in its trade friction with the US.
China is able to make good use of land in other countries to boost soybean sources, Bai Ming, a research fellow at the Chinese Academy of International Trade and Economic Cooperation, told the Global Times on Sunday.
China imported 8 million tons of soybeans in July, down 20.6 percent from a year earlier in the face of an ongoing soybean standoff with the US, according to data released by the China's General Administration of Customs.
Though the business model was not particularly designed to resist the current trade war, it could increase China's confidence, Bai said.