Starbucks unveils bold vision for China Coffee Innovation Park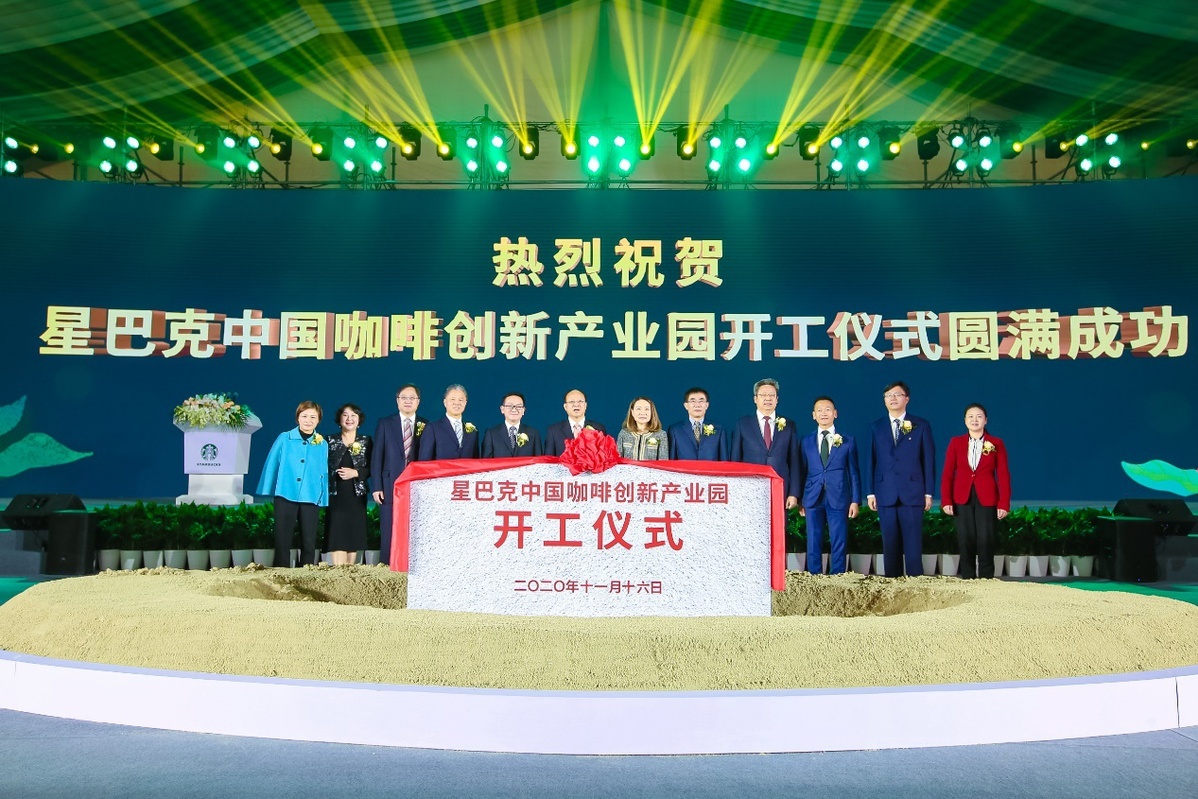 World leading coffee house chain Starbucks kicked off construction for its China Coffee Innovation Park on Monday in Kunshan, East China's Jiangsu province, as part of its efforts to enhance its supply chain efficiency and build a greener coffee industry in the country.
When operational in summer 2022, the 80,000 square meter innovation park, -- an investment of $156 million -- will feature one of the first sustainable roasting plants in Starbucks global network, with smart supply chain operations.
An immersive experience center will showcase sustainable practices across the "Bean to Cup" coffee journey to visitors when open to the public.
"In designing Coffee Innovation Park, we challenged ourselves to create a 'next-generation' facility that transcends notions of a manufacturing site for Starbucks. Our ambition is for the (Coffee Innovation Park) to serve as a premier model that sets new standards in environmental sustainability and technological innovation, as well as partner (employee) and visitor experience," said Belinda Wong, chairman and chief executive officer, Starbucks China.
The facility is Starbucks' largest manufacturing investment outside of the United States and its first in Asia.
Located in the city of Kunshan, an hour from Shanghai, the park will source coffees from China and around the world directly from origin for processing, roasting, packaging and distribution, for the first time in the market.