Top finance officials discuss possible use of Chinese yuan as reserve currency for eastern, southern Africa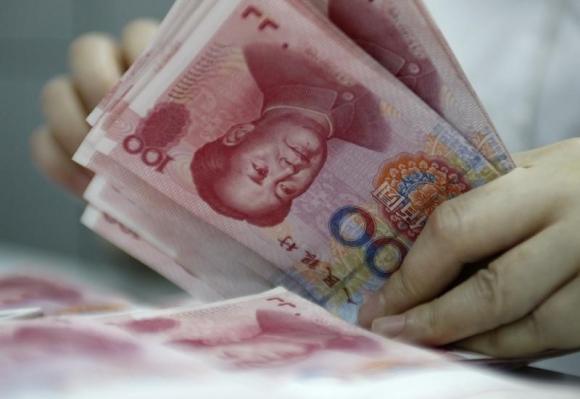 An employee counts yuan banknotes at a bank in Huaibei, East China's Anhui province June 22, 2010. (Photo: Agencies)
The Chinese yuan comes under the spotlight Tuesday and Wednesday when 17 top central bank and government officials from 14 countries in eastern and southern Africa meet in Harare to discuss its possible use as a reserve currency for the region.
In a statement to Xinhua on Monday, spokesperson for the Macroeconomic and Financial Management Institute of Eastern and Southern Africa (MEFMI) Gladys Siwela-Jadagu said the event would be attended by deputy permanent secretaries and deputy central bank governors.
Officials from the African Development Bank and an investments management organization will also attend the forum bringing together the policy makers and experts in reserves management to strategize on the weakening external positions of most member countries, following the global economy slowdown, she said.
The theme for the forum is "Trends in Sovereign Reserve Management."
"As at the end of 2017, official reserves for most countries in the MEFMI region stood barely at or below the traditional three months of import cover benchmark. Foreign currency denominated public debt continues to increase as well as interest payments, as most countries move to more commercial sources of borrowing to meet their increasing appetite for infrastructure projects," she said.
She said the bulk of reserves for most countries in the region were invested in US dollars, yet their composition had not kept pace with the large shifts in the world economy. This was particularly so since China and India continued to shape global economic trends as they remained major trade partners for the region.
"Most countries in the MEFMI region have loans or grants from China and it would only make economic sense to repay in renminbi (Chinese yuan). This is the reason why it is critical for policy makers to strategize on progress that the continent has made to embrace the Chinese yuan which has become what may be termed 'common currency' in trade with Africa.
"Ascendancy of Chinese yuan in the Special Drawing Rights (SDR) basket of currencies is an important symbol of its importance and IMF's approval as an official reserve currency.
"With China as the largest trading partner of over 130 countries, the main challenge for African countries is how to benefit from the new pattern of international commerce," she added.
She warned that the continent could not afford to lag behind in taking advantage of growth-enhancing opportunities with China, as it had been clear over the last five years that trade and investment with the West continued to be limited.
The forum will also discuss risk perceptions and capital flows and financial products available for use by African countries.
MEFMI is a regional owned Institute with 14 member countries: Angola, Botswana, Burundi, Kenya, Lesotho, Malawi, Mozambique, Namibia, Rwanda, Swaziland, Tanzania, Uganda, Zambia and Zimbabwe.