Web-based content, concepts lead recovery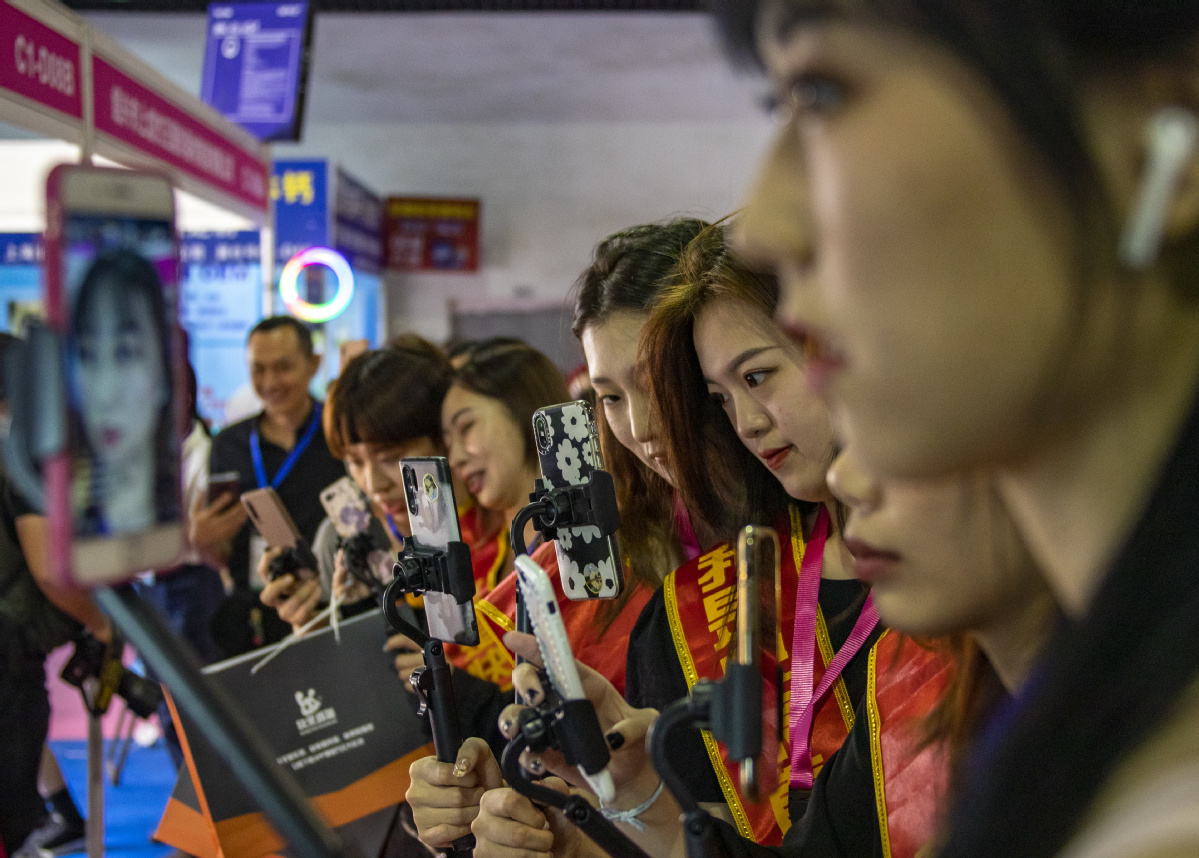 Monetizing operations, expanding audiences chief objectives of marketing firms in post-coronavirus economic revival
Ms Yeah, a Chinese influencer famous for videos in which she cooks up dishes using everyday office supplies and equipment, has made a name for herself on online platforms, where she has over 10 million subscribers.
The 26-year-old, known by many as "the office chef", has made a wide range of elaborate meals at her office desk, ranging from Sichuan-style hotpot to giant potato chips. She has in effect taken the concept of a business lunch to a whole new level.
Delivering high-quality videos is made easier for Ms Yeah thanks to her professional behind-the-scene team that helps her with digital rights management issues and translating content for her official Japanese and Korean language channels.
Collab Asia, a spinoff of United States-based digital influencer network Collab, provides Ms Yeah and many other content creators with services such as channel management, branded content consulting and digital rights management in order to expand audiences and better monetize content. In 2019, it closed a $7.5 million Series B funding round led by South Korea-based Gorilla Private Equity.
"Today, user-generated content, especially professional content, is getting more and more popular worldwide. And we're dedicated to helping those creators not just with our local audiences but helping them reach the rest of the world as well," said Raffi Kamalian, head of Collab Asia's China unit.
So far, the company has set up offices in South Korea, Japan, Indonesia, the Philippines, Malaysia, Singapore and China, and it now manages more than 6,000 social media channels.
Channels under Collab Asia management encompass a wide range of fields including beauty, lifestyle, comedy, food, gaming, music, education, pet care and sports. It said it generates over 4.5 billion monthly views on social media platforms globally.
And now the company is looking for new growth opportunities in China amid the global COVID-19 pandemic.
"We actually provide multiple things for Chinese mainland creators, especially taking online celebrities, or wanghong, to have a presence on some channels," Kamalian said.
Recognizing China's huge growth potential, Collab Asia is now more focused on bringing and localizing foreign client content for Chinese, helping them grow an audience in the fast-emerging market.
So far, it is looking at a wide range of Chinese platforms such as Bilibili and iQiyi. And since last year, it has also focused more on short video platforms including Douyin and Kuaishou.
Kamalian added that while video views on all platforms involved with the China regional market only account for 20 percent of the company's global views, the China market grew rapidly last year.
"Within the Chinese mainland market, we've seen around a 300 percent increase in the last six months, and there's still quite a lot of growth potential," Kamalian said.
Collab is just one of the many companies betting big on China's emerging online entertainment market.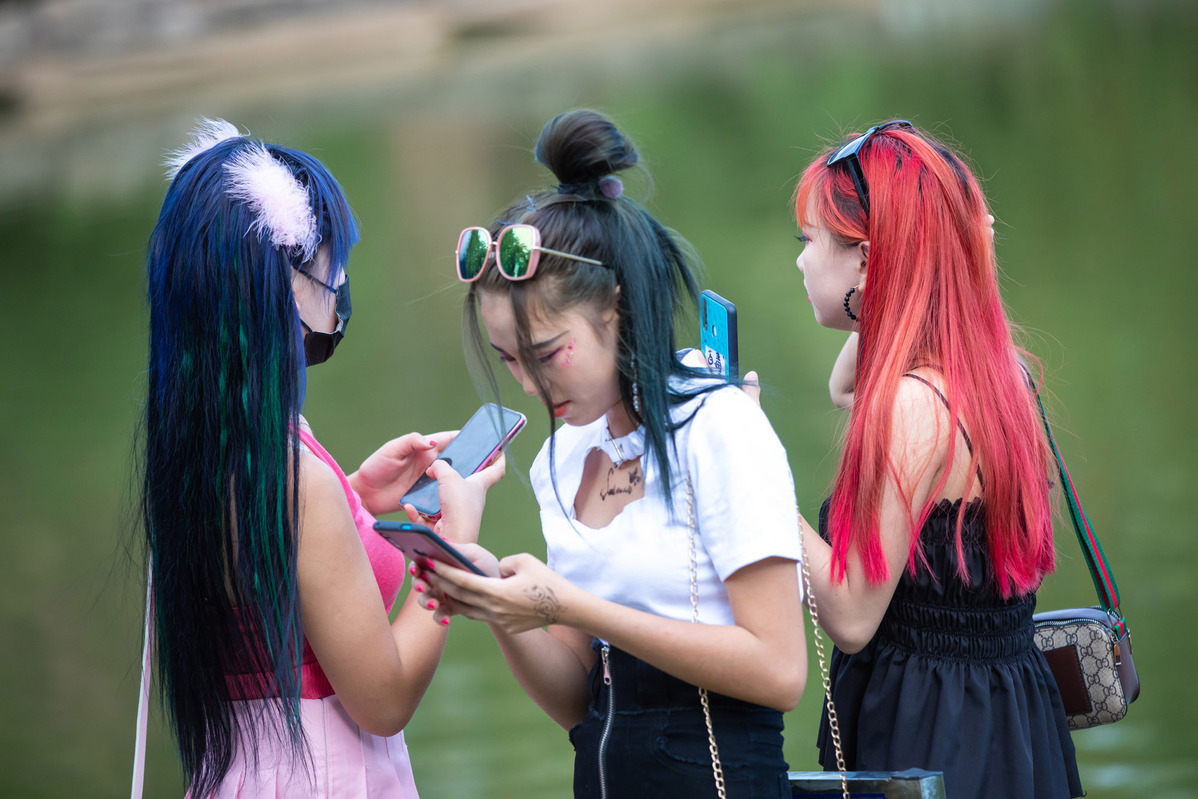 According to a new report released by JIC Huawen Investment Ltd and the Institute of Creative Industries Technology at Renmin University of China, despite the COVID-19 impact, the country witnessed new growth opportunities in emerging types of online cultural consumption in fields such as livestreaming, short videos and over-the-top business in 2020.
The report said China's cultural consumption sector will continue to go through profound changes in the post-COVID-19 period, with a growing number of companies accelerating the push for digital transformation.
"While coronavirus has plunged the world into an economic downturn, new media industries such as online videos, short videos and livestreaming maintain good growth momentum," said Zhang Lulu, assistant general manager at JIC Huawen Investment Ltd.
"With the orderly resumption of work and production, the cultural industry will gradually return to normal," Zhang said.
With the blossoming internet, big data, artificial intelligence, virtual reality and other new technologies, an increasing number of new types of online consumption in cultural fields have emerged as beneficiaries of the coronavirus outbreak, said Zhu Xinkai, vice-president of Renmin University of China.
"The new types of online cultural consumption will not only help cushion the impact of the coronavirus, but also foster consumption upgrades. And traditional cultural industries will usher in a new round of revolution and upgrading in the post-pandemic world. To meet consumers' growing need for better lives, we also need to offer diversified, personalized and intelligent cultural products and services," Zhu said.
Zhu's views were echoed by Yang Zhe, Dunhong Capital Investment's executive director, who said the coronavirus outbreak may usher in a new round of digital transformation in a wide range of cultural fields.
"We will continue to look for opportunities in new cultural fields that have gained a huge following among young consumers. With their growing spending power, Generation Z, especially those born in the 1990s and 2000s, is on track to become a key driving force in the consumer market. Compared to their parents' generation, the younger generation is more likely to spend more time and money on their favorite hobbies, such as playing video games and watching new movies through OTT video platforms," Yang said.
As of June 2020, China had 901 million online audiovisual content users, accounting for over 95 percent of total internet users in the country, according to a report released by the China Netcasting Services Association.
According to the report, rising enthusiasm among Chinese online audiovisual content users created a highly lucrative market worth 454.1 billion yuan ($70.27 billion) in 2019, especially in fields like short videos, e-commerce livestreaming business and online videos.
"China is at the forefront of spurring the new economy including livestreaming, e-commerce and other sorts of internet-enabled businesses," said Kamalian from Collab Asia. "The government is getting involved in creating opportunities like tax incentives for relocation of businesses and actually even key opinion leaders. The government is also being more proactive as far as disclosure rules and making sure the market is both sustainable and healthy."
He added: "In fact, China is leading the way in new areas. And so that's one of our benefits. Features that are being developed in China now will eventually become a global phenomena six months or 18 months from now. So it's kind of like we have a front-row seat to see how clearly some of these Chinese innovators create new markets that haven't even gone outside of China yet."
Seeing the new growth opportunities, Collab Asia is planning to set up a second China regional office in Shenzhen, Guangdong province.
"It will focus on specific things like talent recruiting and sales. It will be much better to run on the ground in China and we're trying to do it remotely from other markets," Kamalian added.