China courier giants post robust revenue growth in October
BEIJING - Three major Chinese express delivery companies reported robust revenue growth in October amid an e-commerce boom in the world's second-largest economy.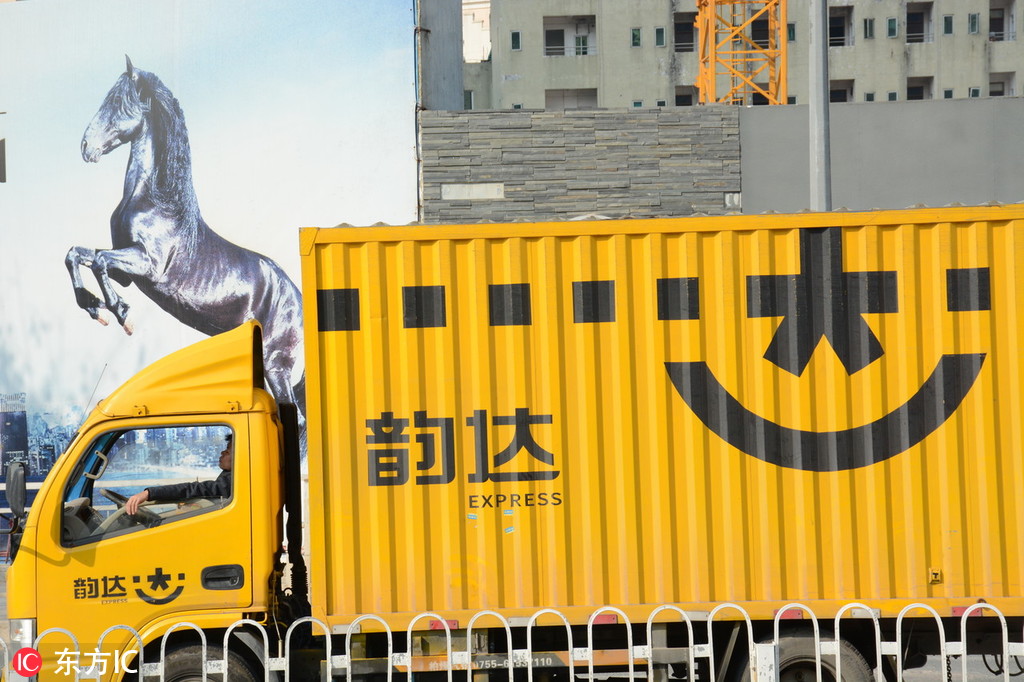 File photo: VCG
In a filing to the Shenzhen Stock Exchange, SF Holding said its revenue from the express delivery business rose 24.5 percent year-on-year to 8.98 billion yuan ($1.28 billion) last month.
In October, SF Holding, a leader in the middle and high-end courier service market, handled 438 million parcels, an annual increase of 48.5 percent.
Smaller rival Yunda Holding reported much stronger business growth. It generated a revenue of 2.8 billion yuan, up 150 percent year-on-year, and handled 865 million parcels, an increase of 30.3 percent.
STO Express said it generated a revenue of 1.98 billion yuan, up 19.4 percent, and handled 702 million parcels, up 37.4 percent.