Great room for growth in China's eldercare market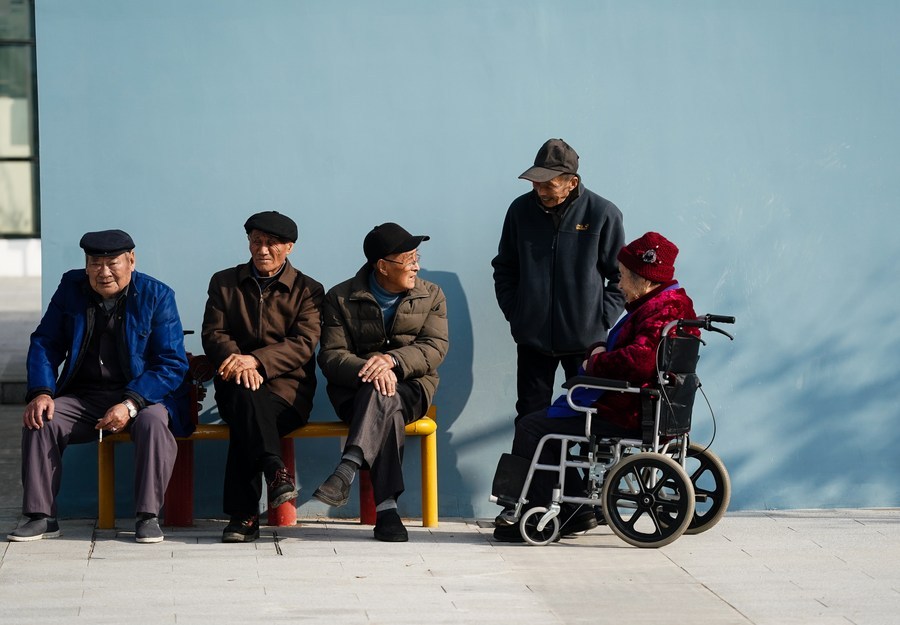 China's elderly care service market has a huge room for development, and by 2030, the market is expected to be worth more than 20 trillion yuan ($3.11 trillion), Shanghai Securities News reported.
According to data from the Ministry of Industry and Information Technology, the scale of China's elderly care market is predicted to exceed 5 trillion yuan by 2025, and the figure will be 20 trillion yuan by 2030.
China's most recent national census data showed people aged 60 or above accounted for 18.7 percent of the country's total population in 2020, 5.44 percentage points higher than in 2010.
An aging population is an important trend of social development, and it will be China's basic national condition for a long time, which is both a challenge and an opportunity, said Ning Jizhe, head of the National Bureau of Statistics.
In a bid to develop the sector, it is necessary to break barriers between industrial chains, and promote cooperation across industries such as finance, real estate and healthcare, the newspaper said.
The government should promote reform in business operation modes via innovation, establish interindustrial coordination mechanisms, and develop synergy effects in the value chain of the market.
The country has accelerated unveiling and implementing new policies to cope with the development of China's elderly care service market, the newspaper said.
Statistics showed that last year the State Council and relevant departments released more than 50 documents regarding the elderly care service market, while the number of documents, strategies and plans at provincial and municipal levels reached more than 150.
Enterprises also quickened the pace of their investments and layouts, tapping upstream and downstream markets in the industrial chain, including property developers Vanke, Sino-Ocean Group and CIFI Group, and insurance companies such as Taikang Life, Union Life and Taiping Life Insurance.
The healthcare and elderly care sector is essentially the service sector, CIFI Healthcare CEO Zhang Haoyan told the newspaper, adding that services are the core competitiveness of enterprises.
His words echoed comments by Chen Yimin, chairman of Yihua Healthcare. Chen said aging is an important issue for China. Presently, services should be the priority, then brands will have their own value.