Chinese economy likely to grow 8.2% in 2021: UBS economist
Global Times
1610449191000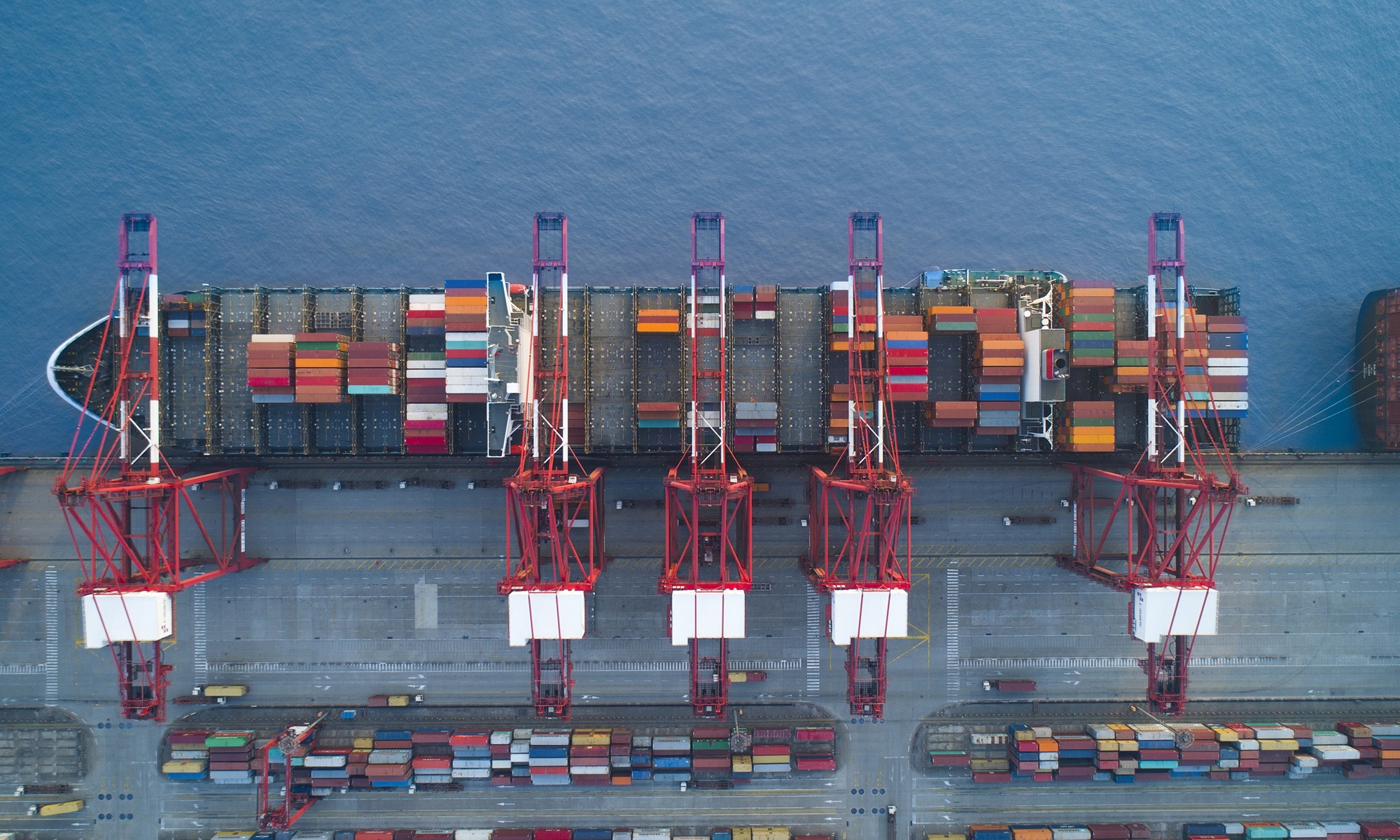 China's GDP growth is likely to mount to 8.2 percent in 2021 with domestic consumption unleashing more driving force to support the growth against the backdrop of COVID-19 pandemic receding globally following large-scale vaccination, a major investment bank said on Tuesday.
The world economy will gradually recover and the Chinese economy is forecast to continue its revival, UBS chief China economist Wang Tao told a media teleconference.
The GDP growth rate of the world's second-largest economy is forecast to have risen 2.1 percent in 2020, the year the novel coronavirus wreaked havoc on the economy.
The National Bureau of Statistics is set to release the yearly GDP data on January 18 and China is expected to be the only major economy in the world to post a positive growth in 2020.
According to the World Bank's latest forecasts, China's GDP growth rate is estimated at 7.9 percent in 2021. The global economy will record a 4-percent expansion this year after a 4.3-percent contraction in 2020, the Washington-based institution said.
"Compared with industrial production, which can recover at a faster rate, consumption needs more time to return to pre-pandemic level," Wang said.
Wang estimated a 10 percent increase of domestic consumption in 2021 due to the low base of last year as well as robust rebound potential through the year.
The growth for fixed-asset investment and exports, the two other major drivers of Chinese economic development, is forecast to be at 4-5 percent and over 3 percent, respectively, this year, according to Wang.
As more countries will recover from COVID-19 fallout in 2021, there will be rising competition for trade orders, which is unlikely to pressure China's exports too much, because the world demand will become stronger, Wang said.
China's exports rose at the fastest pace in almost three years in November last year by 21.1 percent from a year earlier, data from Chinese customs showed, beating analysts' expectations, quickening from an 11.4 percent increase in October.
"In terms of macro policy, stimulus will be gradually phased out later this year and the Chinese government will place a higher priority on controlling the risks and lowering leverage ratio," Wang said. The debt-to-GDP ratio is estimated to drop by 2 percent this year, she added.
With the date of US President-elect Joe Biden's inauguration drawing near, China-US relations under Biden has become a hot topic of debate among foreign policy experts. "The bilateral relations are expected to ease with less risk and become more predictable," said Wang, adding that despite ongoing strategic rivalry, there remains room for the two countries to work together.
The tariffs that came into place during the trade war are not likely to be removed soon, and US government curbs on China's high-tech companies will show no sign of easing, said Wang. "The status quo will be remained," said Wang.
Meanwhile, she believed that the phase one trade deal between the two countries will continue to be implemented.