Healthy development of private enterprises enhances economic resilience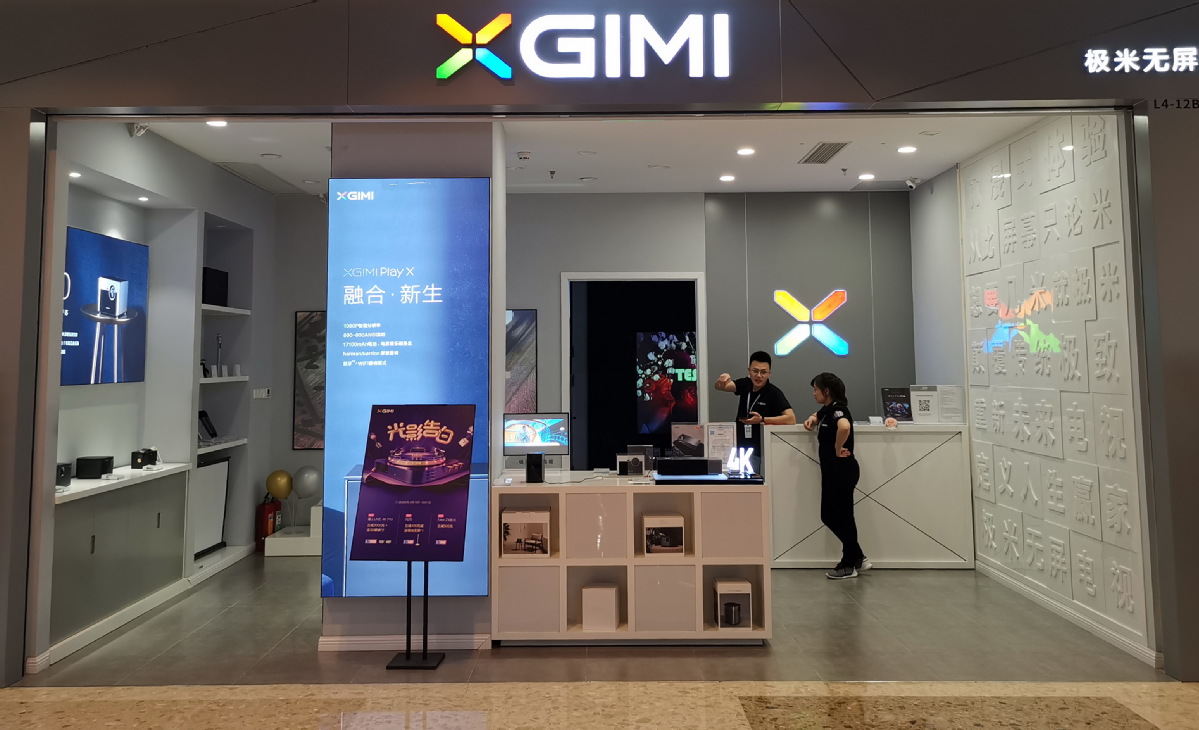 Despite headwinds from the COVID-19 epidemic and mounting global economic uncertainties, the healthy development of the private sector in China has continuously enhanced the resilience and vitality of its economy, becoming an important endogenous force for China's economic growth.

Private enterprises have reported faster growth, with imports and exports rising 11.8 percent to 7.86 trillion yuan ($1.18 trillion) in the first five months of 2022, accounting for 49 percent of the country's total and marking an increase of 1.5 percentage points from the same period last year.
"With excellent product quality and aesthetic designs, China's domestic brands are paying more attention to brand building now," said Zhong Bo, chairman of Chengdu XGIMI Technology Co Ltd.
Founded in 2013, XGIMI has become one of China's largest intelligent projector manufacturers. It ranked first in China's projector market in terms of market share in 2018, overtaking international giants Epson and SONY for the first time and bringing an end to 15 years of dominance by foreign brands in the Chinese market.
So far, XGIMI has accumulated 872 intellectual property rights, such as patents and software copyrights. The total operating income of the company reached 4.038 billion yuan last year, up 42.78 percent year on year.
"In the future, XGIMI will further increase investment in research and development, work hard and strive to top the world at an early date," Zhong said.
"Since the reform and opening-up, China's private enterprises have flourished, complementing the state-owned economy, and have contributed to China's economic miracle," said Professor Yang Jirui at Southwestern University of Finance and Economics.
According to the expert, China's private sector contributes over half of the nation's tax revenue, over 60 percent of its GDP, over 70 percent of its technological innovation, over 80 percent of its urban employment and over 90 percent of the number of enterprises in the country.
"Therefore, private enterprises play an important role in stabilizing economic growth, promoting innovation, creating jobs and improving people's livelihoods," Yang said.
In the face of global economic uncertainties brought by the COVID-19 epidemic, China has implemented a slate of polices such as the combination of tax and fee cuts and financial support, to boost the confidence of the private sector, especially micro, small and medium-sized companies.
In east China's Zhejiang Province, financial support for the real economy increased, with medium and long-term loans for the private sector up by 18.2 percent.
Last year, the number of market entities in Zhejiang witnessed a net increase of 652,000, including 318,000 enterprises. There were 110 new listed companies in the province in 2021.
Cai Farong, Party secretary of Kangnai Group, a leading shoe manufacturer based in Zhejiang, feels private enterprises should face the future with confidence.
"When they are faced with challenging situations, private enterprises should remain focused, give full play to their comparative advantages, demonstrate their vitality and resilience, and deal with uncertainties with definite confidence," said Cai.