Beijing Stock Exchange sees 9.58 billion yuan of trading on first day
China.org.cn
1637060825000
Trading on the Beijing Stock Exchange (BSE) kicked off Monday, with the turnover on the stock market reaching 9.58 billion yuan (US$1.5 billion) on its first day. Prices surged for all 10 newly listed stocks, with an average increase of 199.8%.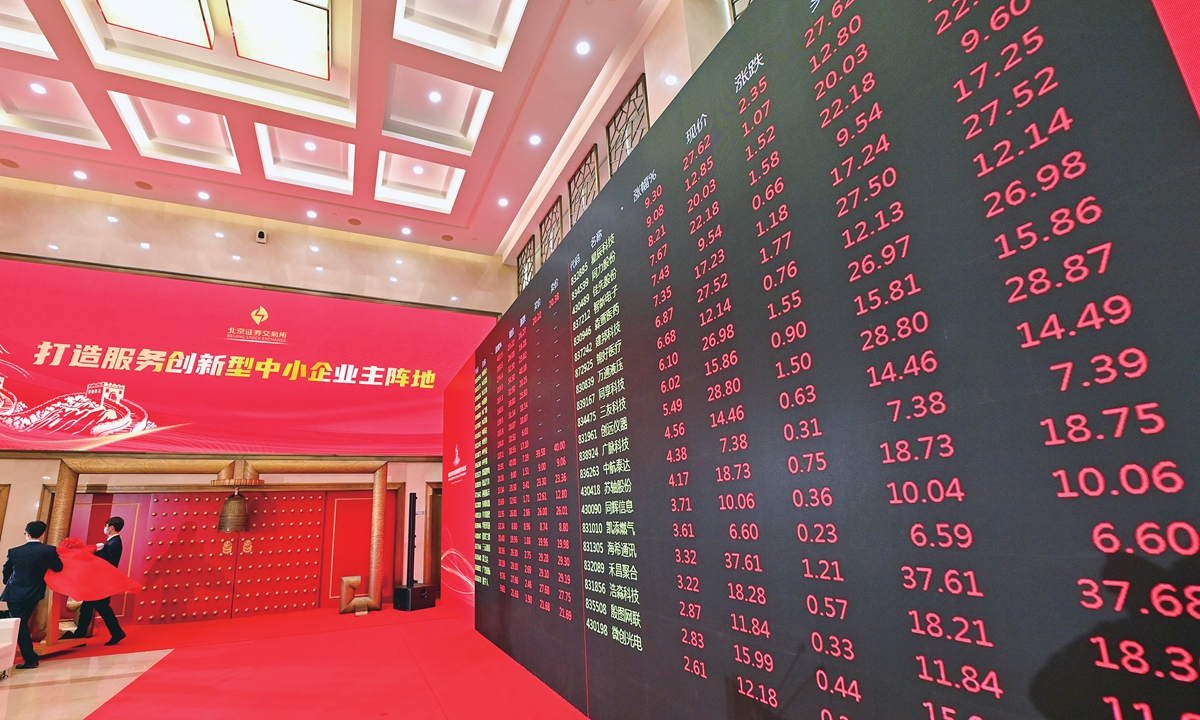 The launch came only 74 days after an announcement of the plan for a new stock exchange on Sept. 2, in addition to the two exiting stock exchanges on the Chinese mainland in Shanghai and Shenzhen.
Among the first batch of 81 companies debuting on Monday, 10 were newly approved and 71 were transferred from the selected tier of China's National Equities Exchange and Quotations. Most of the companies have been top performers in their respective sectors, and 16 have been recognized as national-level industry leaders with specific market orientation, excellent innovation capabilities, core technologies, and high product quality.
After the first day of trading, the total stock market value of the 81 companies approached 288.7 billion yuan. Since the BSE announced its criteria for individual investors, about 2.1 million investors have made reservations for access to the trading. Investors are optimistic for the newly established BSE in the long term and expect to see more favorable polices from the BSE to support small- and medium-sized enterprises (SMEs).
Over 95% of China's enterprises are SMEs. These small businesses are major job creators in the country and an important part of its real economy, but have long suffered from insufficient financing.
BSE is committed to supporting the SMEs, and helping to leverage their roles in promoting innovation-driven development. The new stock exchange is more inclusive for SMEs with lower listing thresholds and diverse evaluation standards.
Yi Huiman, chairman of the China Securities Regulatory Commission, hailed the launch of BSE as "another landmark in China's capital market reform and development." Yi said the launch of BSE also marks the beginning of developing a path for inclusive finance in the capital market with Chinese characteristics.