Chinese regulators relax mortgage rate floor for first homes in some cities
Global Times
1664495143000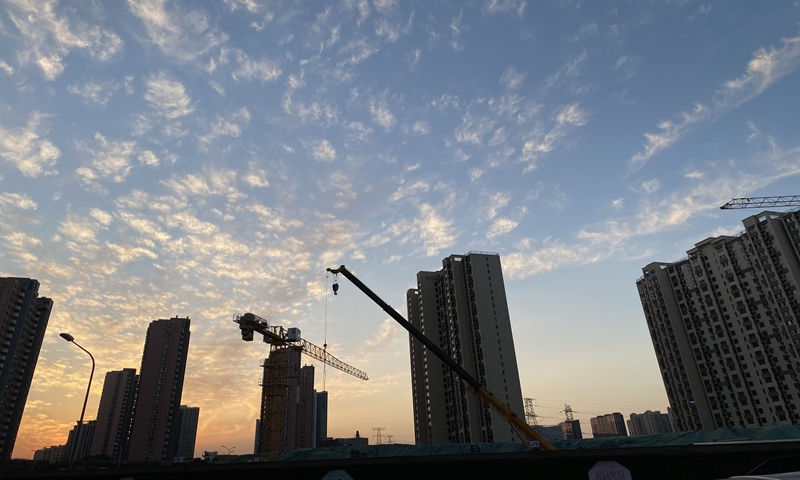 Chinese financial regulators announced on Thursday the relaxation of the floor on mortgage rates for first home buyers, as the country moves to better support home ownership, according to a notice issued by the People's Bank of China, the central bank, and the China Banking and Insurance Regulatory Commission.
The notice stated that qualified city governments can decide whether to maintain, lower or cancel the lower limit for local newly issued first homeowner loan rates before the end of 2022.
Qualified city governments refer to cities that saw both a yearly and monthly continued decline in new commercial residential home sale prices between June and August, the notice said.
The lower limit for second home purchases loan rates remains unchanged according to current regulations.
According to regulators, banks and clients in qualified cities can negotiate on the exact loan rate level for first-time buyers within the scope of local policies. The move will help reduce the cost of repaying a mortgage.
The move is set to support the long-term sustainability of the housing market, make full use of the policy toolbox, in addition to meeting the genuine need of prospective homebuyers.
The policy is conducive to the longstanding government principle that housing is for living and not speculation, the notice said.
Chinese authorities are moving to ease restrictions on house buying in certain areas at a time when many domestic property companies are struggling amid weak market demand, with domestic property giant Evergrande reporting mounting liabilities and some companies seeing profits plunge sharply.
The country's economy is also facing external and internal pressures, including US hostility and the lingering COVID-19 pandemic .
Experts said that this is a relatively strong policy statement made by the central bank after officials stressed during multiple State Council meetings the need to make good use of policy tools like credit based on different cities' local conditions.
"It shows that an important tool to stabilize the property market is home loan policy, especially policies aimed at lowering interest rates of mortgages," Yan Yuejin, research director at Shanghai-based E-house China R&D Institute, told the Global Times.
Yan said similar policies increase the autonomy of banks, and it is expected that a new round of lowering interest rates will take place in the fourth quarter of this year, which will boost home sales.