China-made Tesla has more room for price cuts
chinadaily.com.cn
1578317015000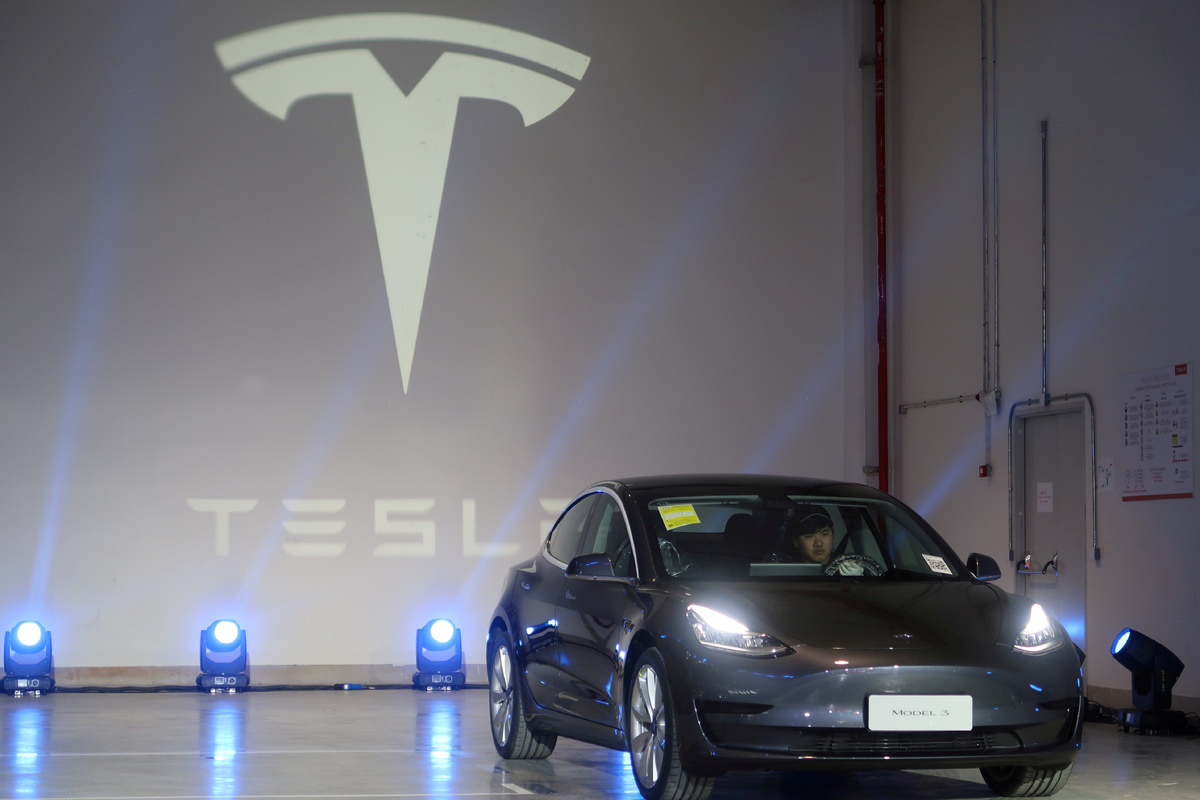 A China-made Tesla Model 3 vehicle is seen at a delivery ceremony in the Shanghai gigafactory of the US electric car maker in Shanghai, December 30, 2019. (Photo: Agencies)
Shanghai-made Tesla still has room for further price cuts, said news portal ThePaper, citing a report from Industrial Securities on Sunday.
The report noted that the made-in-China Model 3 is expected to lower the price to a minimum 197,000 yuan, after Tesla fully adopts a domestic supply chain in the future.
The production cost of cars made in the new Shanghai gigafactory is about 20-28 percent lower than that in Tesla's America factory, said the report from Industrial Securities.
The sedans' components will all be domestically produced by the end of 2020, according to Song Gang, the plant's manufacturing director. Currently, 30 percent of the components are produced locally.
Tesla cut the starting price of its Shanghai-made Model 3 sedans by 9 percent on Friday, from 355,800 yuan to 323,800 yuan, according to the website.
With 24,800 yuan government subsidies for electric cars, the vehicle price could drop as low as 299,000 yuan.
Tesla will start to deliver its China-made Model 3 to the public on Tuesday at Shanghai, while Tesla employees took delivery of the first batch of Shanghai-built sedans at the end of December last year, only 357 days after the gigafactory broke ground.
The Tesla gigafactory is located in the Lingang Area, a high-end manufacturing park in the southeastern harbor of Shanghai. It has a designed annual capacity of 500,000 electric cars.
The gigafactory in Shanghai can produce 3,000 vehicles per week and will double its production capacity this year. In Tesla's financial report, it believes that China could become the biggest market for Model 3.