China criticizes US' ordering NASDAQ to remove Chinese stocks from indexes
Global Times
1607934914000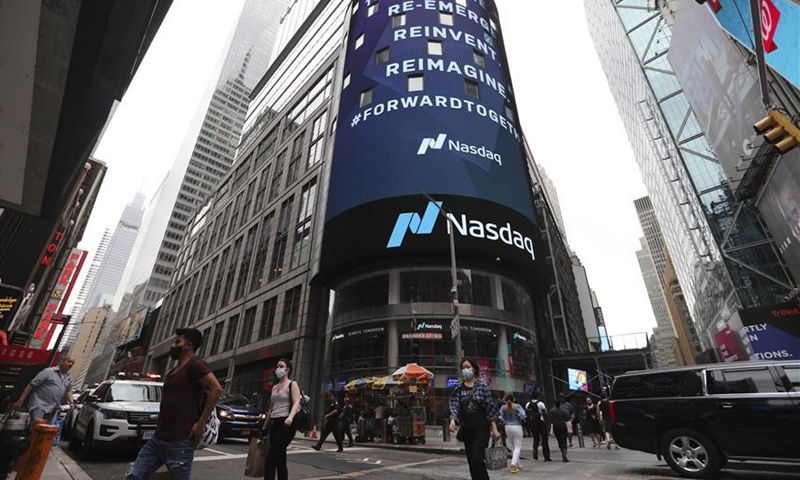 China's Foreign Ministry criticized Monday a US government move to order the NASDAQ to remove Chinese companies' stocks from its indexes, calling the Trump administration's move an abuse of "state power" by cracking down on Chinese companies and directing global investors to invest in Chinese companies through other channels.
"China urges the US government to stop politicizing economic and trade issues and stop wrongful actions of abusing state power and over generalizing the concept of national security in cracking down on foreign companies," Wang Wenbin, a spokesperson for the ministry, told a routine press conference in Beijing, noting that the US move would hurt the interests of global investors as well as US investors as well.
Following a US government order restricting purchases of some Chinese companies listed in the US, NASDAQ announced Friday that it would remove shares of four Chinese construction and manufacturing firms from its indexes. The Chinese companies are China Communications Construction Co, China Railway Construction Corp, CRRC Corp and Semiconductor Manufacturing International Corp.
Chinese officials have repeatedly criticized the US government for what they call politically-motivated moves to push Chinese companies out of US stock exchanges, as part of their efforts to "decouple" the two economies.
At the press briefing, Wang also pointed out that with China's capital market continues to open up, foreign investors interested in buying stocks of Chinese companies are also growing.
"Certain companies' stocks not being included in some global indexes will not prevent international investors from investing in these companies through various other methods and sharing the dividends of China's development," Wang said, adding that the Chinese government will continue to firmly safeguard the legitimate rights and interests of Chinese companies.