Pudong inks $2.2b deals for cultural, sports, travel ventures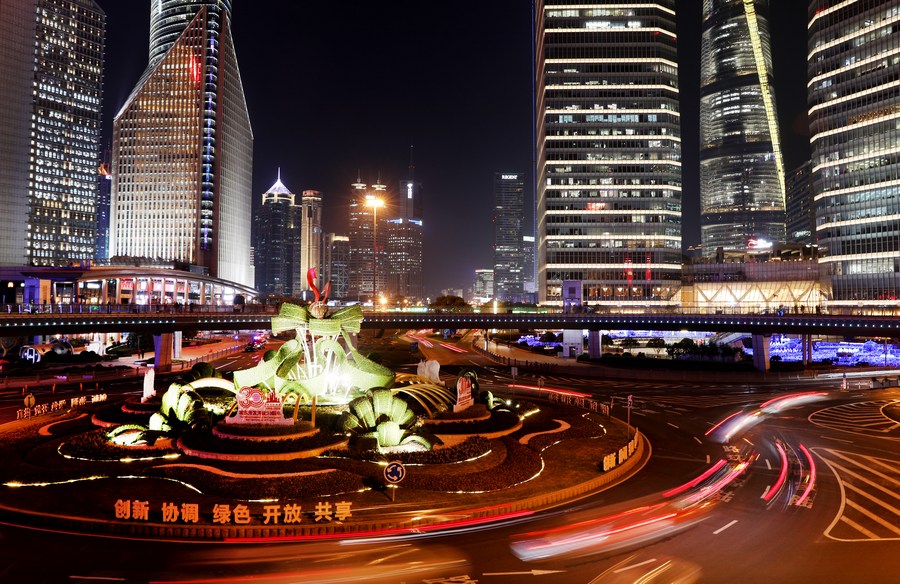 The local administration of Pudong New Area in Shanghai inked cooperation agreements worth 15 billion yuan ($2.2 billion) with 66 leading cultural, sports and travel companies on Wednesday as the metropolis resumed normal production and life after a two-month gap due to COVID-related lockdown disruptions.
Domestic and international industry leaders, including multinational auction house Sotheby's, China Literature Ltd and Japanese video game publisher Bandai Namco, signed the agreements on Wednesday.
The 12 billion yuan Shanghai cultural industry fund was launched at the signing ceremony. Up to 31 cultural and performance venues will be completed in Pudong by the end of the 14th Five-Year Plan period (2021-25).
At least 100 new cultural and innovative industrial parks will be set up by 2025, said Huang Wei, head of Pudong's publicity department.
While breakthroughs in legislation to govern auctions of cultural relics and artworks can be anticipated in Pudong, an international cultural relics and artworks trading center will be built in the area, said Huang.
New supervision methods for digital content providers like e-sports companies will be explored, so that the China (Shanghai) Pilot Free Trade Zone, which is located in Pudong, can emerge as an area with "the highest level of opening-up and the lowest investment barriers for cultural projects", she said.
Meanwhile, prestigious international hotel brands, including Waldorf Astoria and Hilton, will be introduced in Pudong, said Huang.
On Wednesday, the Shanghai sports industry investment fund was also set up. It is the first sports-themed fund launched in the city. The first phase investment will be 300 million yuan.
New sports will be introduced in Pudong. Shanghai Paidile Sports Culture Development Co Ltd will build 100 venues for padel, a novel form of racquet sport, in Pudong in the next few years, said the company's CEO Fernando Sanchez.