Global execs call for more clarity on green goals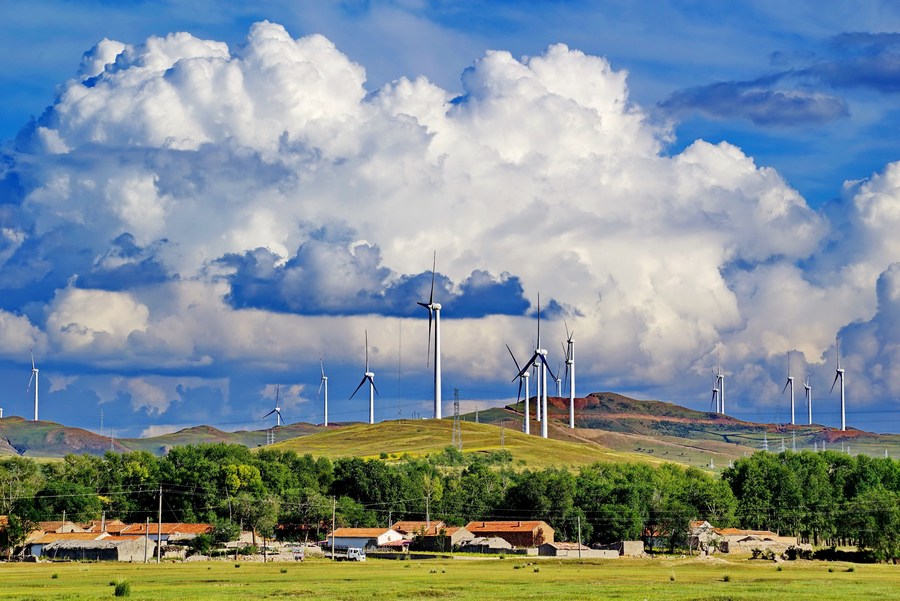 Global businesses say not enough governments and policymakers are giving them the clarity needed to meet their sustainability and climate change targets, according to a study by the United Nations Global Compact and consultancy Accenture.

Only 18 percent of CEOs surveyed said they are given clear instructions on sustainability guidelines, and a majority are looking for government moves, particularly in areas of clear carbon pricing, infrastructure investment and financial commitments.
The survey released late last year was based on extensive one-on-one interviews with more than 100 leading chief executives and a survey of over 1,100 CEOs across 113 countries and 21 industries.
Businesses said they are feeling the pinch to advance their sustainability ambitions, even though nearly three-quarters said they feel increasing pressure to act. More than half (57 percent) of surveyed executives said they are prioritizing climate action amid their recovery from the COVID-19 pandemic.
Nearly half of surveyed CEOs pointed to supply chain interruptions due to extreme weather as a top risk, but only 7 percent said they are "advanced" in setting up early warning systems to prepare for climate-risk events.
Moreover, 71 percent believe they are actively working to develop a net-zero emissions target for their company, and 57 percent said they are operating in line with the 1.5 C goal. Yet as an indicator, only 2 percent of these companies have a formal target validated by the Science Based Targets initiative, a widely recognized barometer.
"Business as usual is no longer an option," said Sanda Ojiambo, CEO and executive director of the UN Global Compact. "It is clear from the CEOs we surveyed that the business community feels unprepared to deal with our climate emergency."
The biggest shift seen in 14 years of the study was investors and capital markets moving from eight in 2019 to among the top 3 in the minds of CEOs.
The trend reflects the largest jump in stakeholder influence since the study's inception in 2007, as investors place ever greater pressure on businesses to map risks and understand opportunities presented by the transition to a 1.5 C net-zero world, according to Peter Lacy, Accenture's global sustainability services lead.
"With only a narrow window of time left to meet these goals, and with the physical effects of climate change being felt sooner than most CEOs expected, leaders must stand up and be held accountable for measurable performance," said Lacy, who is also Accenture's chief responsibility officer and member of the global management committee.
"The science, economics and data tell us that when leaders bridge business value with sustainability and technology impact, competitive advantages can thrive."
The report also identified five areas business leaders deemed to be critical to taking bold actions on tackling climate change, including enhancing global cooperation on carbon pricing mechanisms, and meeting and exceeding financial commitments to the Global South.