Dollar sinks on Fed inflation fears, weak data and technicals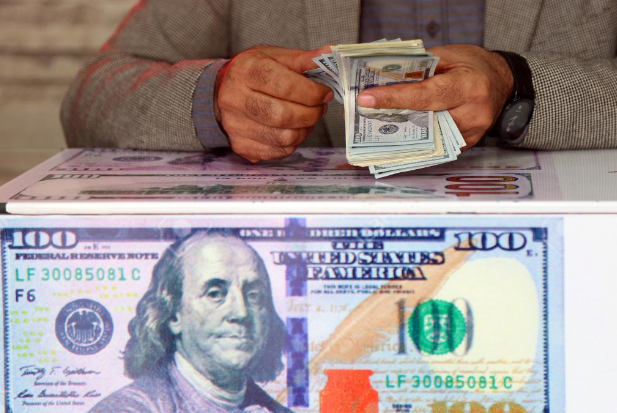 A money changer counts U.S. dollar banknotes at a currency exchange office in Diyarbakir, Turkey, November 17, 2017. REUTERS/Sertac Kayar
The dollar fell on Wednesday to its lowest level since October against a basket of major currencies, marking its worst one-day performance in five months.
The release of minutes from the Federal Reserve's most recent policy meeting, weak U.S. data and technical trading aligned to send the dollar tumbling against both safe-haven and risky currencies.
The dollar plumbed its lows of the day after the release of the Fed's November meeting minutes showed policymakers were concerned about inflation, which has remained subdued.
"Some people in the market obviously took that as a sign of dovishness on some policymakers (behalf)," said Thierry Wizman, global interest rates and currencies strategist at Macquarie Limited.
The dollar index .DXY, which tracks the greenback against six major currencies, fell 0.75 percent, to its lowest since Oct. 20.
Against the yen JPY=, the dollar fell more than 1 percent, touching its lowest since late September. It was the dollar's largest single day fall against the yen since May.
The greenback fell more than 1 percent against a host of currencies during the session. It slipped 1 percent versus the Swiss franc, which investors typically seek in times of market uncertainty, as well as currencies including the Brazilian real BRL=, South African rand ZAR= and Russian rouble RUB=, which are generally sought in risk-on trading.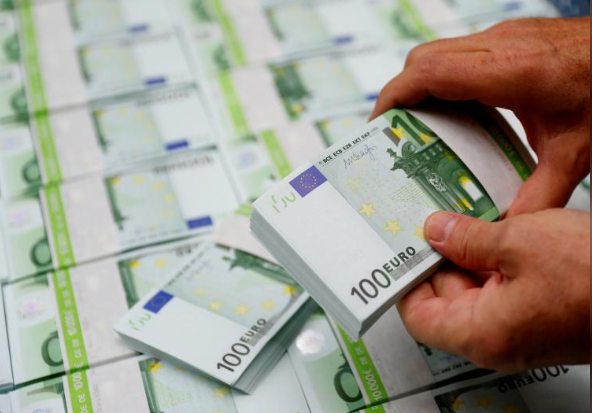 An employee checks 100 Euro banknotes at the Money Service Austria company's headquarters in Vienna, Austria, November 16, 2017. REUTERS/Leonhard Foeger
The euro EUR= rose to a five-day high against the dollar of $1.1827.
New orders for U.S.-made capital goods unexpectedly fell in October after three straight months of strong gains and a measure of goods orders that strips out volatile components had its biggest drop since September 2016.
The University of Michigan's consumer sentiment report also showed a decline in expectations for long-term inflation.
While the data may have sparked selling, analysts agreed the dollar's strong declines were largely a result of low volume in the market a day before the U.S. Thanksgiving holiday and currencies touching important levels, prompting automatic trades.
"This is a bit of a technical retreat in the dollar, not really a fundamental one," Wizman said.
BMO's global head of foreign exchange strategy, Greg Anderson, said the the dollar's weakness against riskier currencies and safe-havens suggested the U.S. currency's recent resurgence is ending.
"We should be back to U.S. dollar weakness a little bit into December and even more-so early next year," Anderson said. "That's just what happens when you have strong global growth is you get U.S. dollar weakness."