BMW confident in long-term development of Chinese market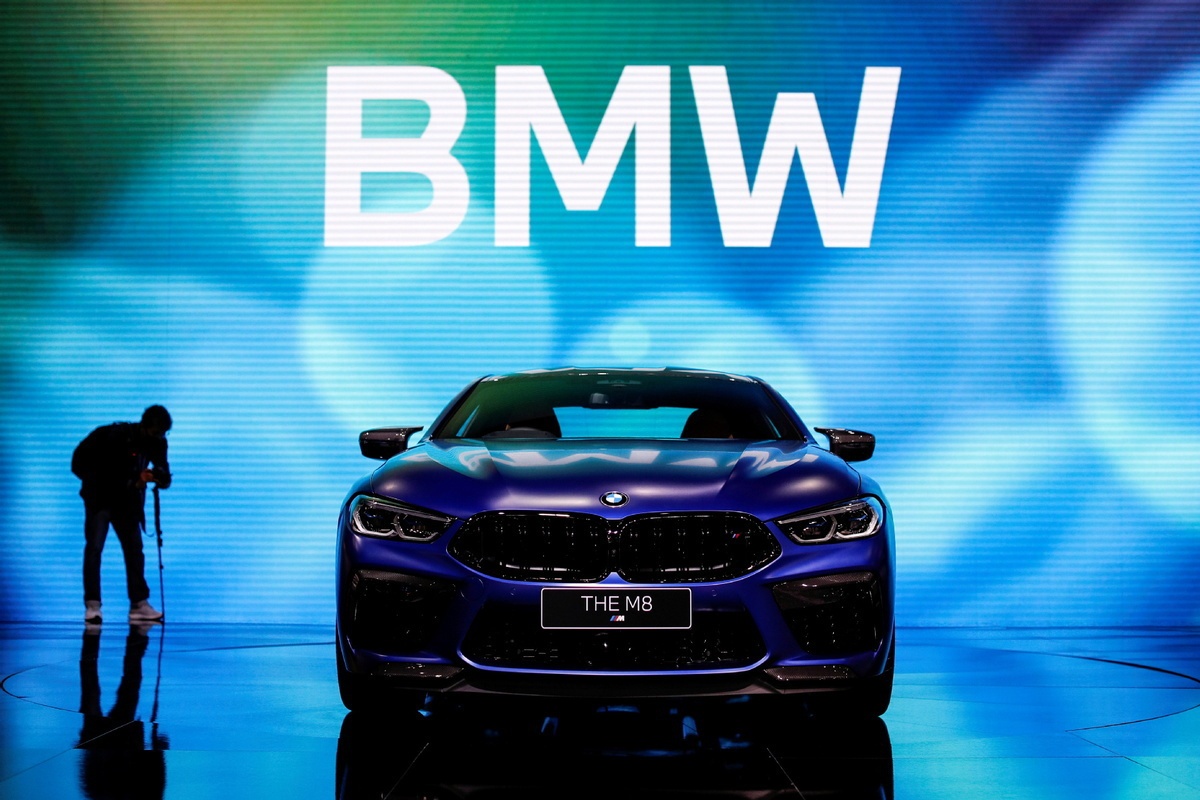 BERLIN - German carmaker BMW voiced its confidence over the long-term development of the Chinese market, following a record high of sales in the country in 2020.
"We are confident that China will continue to open up and promote high-quality development," said Oliver Zipse, chairman of the board of management of BMW AG, in a written interview with Xinhua on Tuesday, prior to the Spring Festival, or the Chinese lunar new year, which falls on Feb 12 this year.
He said the year 2021, also the first year of China's 14th Five-Year Plan, will start a new journey of modernization in all dimensions.
China's economy and premium car market have achieved a rapid recovery thanks to the effective measures the country has taken, he said.
BMW Group's sales in China reached a new record in 2020 despite the COVID-19 pandemic, increasing by 7.4 percent year-on-year, with 777,379 BMW and MINI brand vehicles delivered to its customers in China.
An earlier announcement from the carmaker said that of the total 2.3 million BMW and Mini vehicles sold last year, almost one in three was sold in China.
China has established extensive economic and trade cooperation with Europe and Germany. The Comprehensive Agreement on Investment (CAI) between China and the European Union (EU) has been reached in principle, which is expected to further promote cooperation between the two sides in the future.
"The dimension of cooperation between China and the EU is not limited to topics like investment and trade, but especially regarding our common climate goals," said Zipse, who is also the new head of the European Automobile Manufacturers' Association (ACEA).
"With a high-level environment and climate dialogue established and the EU-China CAI talks completed, we expect both sides to further enhance their carbon reduction policy coordination," he said, noting BMW fully supports China's goal to achieve carbon emissions' peak before 2030 and carbon neutrality by 2060.
"We promote sustainable goals throughout the entire value chain. We will continue to contribute to China's green and low-carbon development from the enterprise level in the future," Zipse said.
BMW established a joint venture with China's Great Wall Motor and broke ground on a new energy vehicles (NEVs) factory in east China's Jiangsu Province in November 2019. The new plant, due for completion in 2022, will produce BMW's electric MINIs and Great Wall Motors models, with an annual capacity of 160,000 cars.
The second phase of the auto giant's high-voltage battery center began production in Shenyang, capital city of northeast China's Liaoning Province in September 2020.
Zipse said that BMW sees China beyond a market, but an origin of innovation. BMW is committed to the transformation from "made in China" to "created in China."
BMW will continue to focus on customer centricity and accelerate its development in China, including promotion of technological and digital innovation and the fulfillment of its commitment to a sustainable development, according to the chief of the Bavarian company.
"As a multinational enterprise in China, we seek sustainable development and continue to live up to our social responsibilities," he said.
Since 2009, BMW has built two vehicle plants, a powertrain plant and an R&D center in Shenyang, and invested more than 64 billion yuan ($9.94 billion) in China. German Chancellor Angela Merkel visited one of the plants in Shenyang in 2016.
The number of motor vehicles in China reached 372 million last year, 281 million of which were cars, according to its traffic administration.