Who will pay for the trade-dispute bill?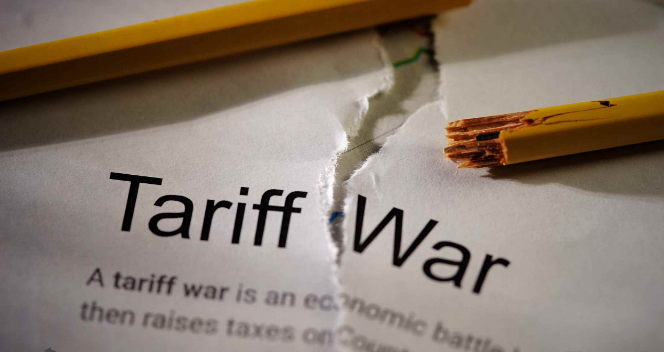 The world's trade tension is becoming increasingly intense as countries that were previously stuck in a vicious circle of retaliation and protectionism begin ruining the precious economic environment.
"There is no winner in the trade war. Everyone loses," Gary Locke, former US Ambassador to China, expressed his concerns. Locke said that the workers, the companies, and especially the consumers will eventually suffer from the trade disputes and he suggested that the impact on the economy will be long-lasting.
According to Peterson Institute for International Economics (PIIE), US President Donald Trump's tariffs on automobiles will lead to a 1.5-percent production fall in related industries and cause 195,000 jobs loss in one to three years or possibly longer.
Furthermore, if only other countries choose to take revenge to some extent, PIIE analysis also predicted that production would fall by 4 percent, 624,000 US jobs would be lost, and 5 percent of the workforce in the auto and parts industries would be displaced.
In terms of companies, there is no doubt that profits were impacted severely due to the tension.
"We estimate that the trade war has led to an average loss of up to 15 percent in the intelligent automation industry," said Zhang Chenxing, CEO of CYG Intelligent Automation. But Zhang is not so worried because his company's products are the only choice for many of their American clients.
Zhang is not the only Chinese company that has confidence in their products. Zhuang Dan, executive director of the Yangtze Optical Fiber and Cable, said that optical fiber firms like them were not influenced too much because of advanced core technologies and rich supplies.
As a result, it seems US consumers have to pay the price, according to Lin Mao, chairman of Songhao Ceramic Products.
"I think what will happen at the end is that, as the quality of Chinese products improves, this idea of 'made in China' will be indispensable to US consumers. So people in the US are the ones who will foot the extra tax bill," he explained.
But Chinese companies and investors are also worried about the situation; currency, investment environment and bilateral relationship are other sides that could be impacted.
"From a capital point of view, stability is very important and also long-term planning. So this trade war, if it goes through, of course will impact a lot of people's planning," said Michael Kuan, president of the Center for China and Globalization in Shanghai.
Top image: CGTN