China's JD.com, Alibaba rival, reports $19.1 billion in shopping event sales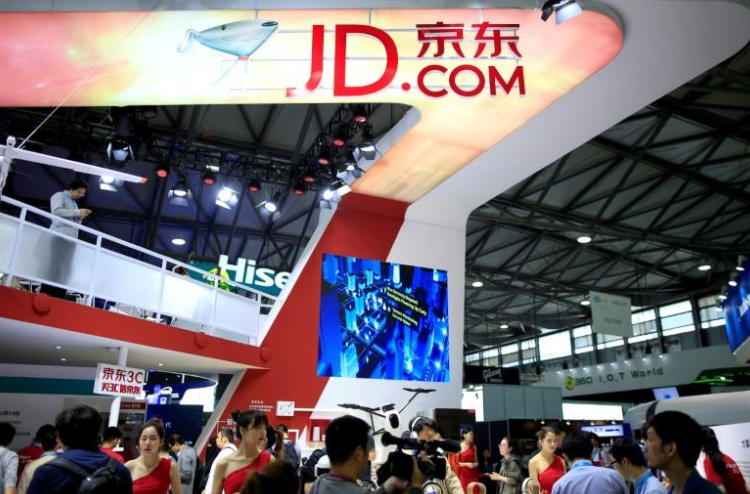 A sign of China's e-commerce company JD.com is seen at Consumer Electronics Show Asia 2016 in Shanghai, China on May 12, 2016.
JD.com, China's e-commerce behemoth, said on Sunday that sales for Singles' Day - and its run-up - reached 127.1 billion yuan ($19.14 billion), up 50 percent from a year ago.

Sales included 11 days of transactions, JD said in a statement, unlike its rival Alibaba, which reported on Saturday that its one-day sales reached 168.3 billion yuan ($25.35 billion), up 39 percent from last year.

Singles' Day, an annual 24-hour buying frenzy that takes place in China on Nov. 11, has emerged as the world's biggest shopping event. It exceeds the combined sales for Black Friday and Cyber Monday in the United States.

JD started its sales event on Nov. 1, to reduce delivery bottlenecks and to give users more time to make their purchasing decisions, it said.

Fresh foods and cosmetics were some of the online retailer's biggest movers, with JD selling 500,000 Thailand black tiger shrimp and 55 million facial masks over the period.

The company also said it sold 500 million yuan in air conditioners over a 30-minute period, and 100 million yuan in televisions over a one-minute period.

Orders via JDDJ.com, an online-to-offline e-commerce platform under JD, also have exceeded 8 million as of 19:00 on 12 November, according to a statement the comapny sent to the People's Daily.