Lululemon hits record high on revamped stores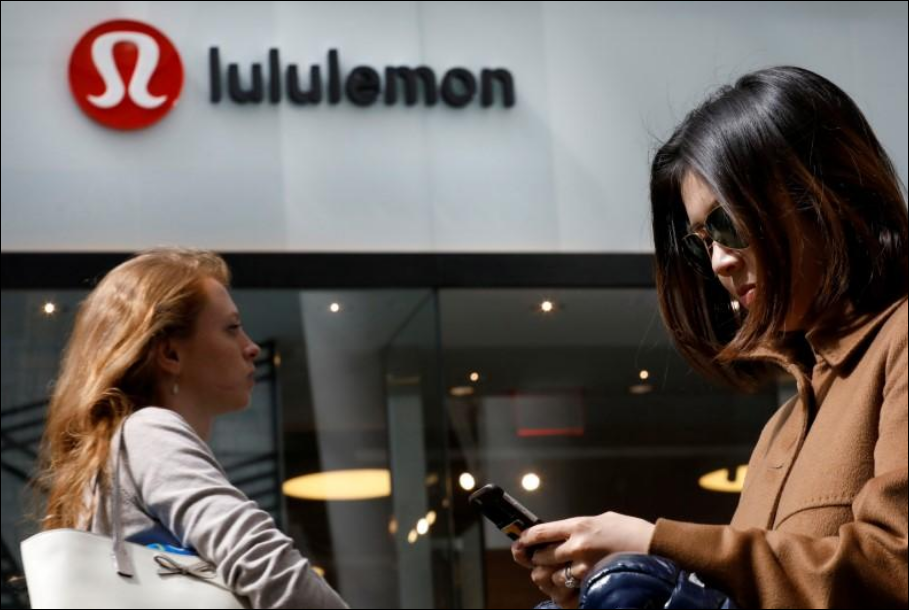 People walk past a store by yogawear retailer Lululemon Athletica in New York City, US, March 30, 2017. (Photo: Reuter)
Lululemon Athletica Inc's (LULU.O) shares hit a record high on Friday after the athletic apparel maker raised its full-year profit forecast as customers flocked to its revamped stores.
Shares of the Canadian company, which popularized "athleisure wear" by turning pricey women's yoga wear into mainstream fashion, were up nearly 15.5 percent at $121.26 in morning trading.
Lululemon's shares rose as much as 15.3 percent to $121.15, boosting the company's market cap by about $3 billion to $17.26 billion.
The company's recent push to renovate stores paid off in the latest reported quarter, with traffic rising in the mid-single digit range.
Morgan Stanley analysts said the company was able to pull off positive sales both at its stores and online. A push by retailers to better compete online has sometimes cannibalized their brick-and-mortar sales.
"We are particularly impressed with Lululemon's store performance given many retailers still cite negative traffic trend," Cowen & Co analyst Oliver Chen said.
The Vancouver-based company raised its full-year profit forecast to be between $3.10 and $3.18 per share, up from its previous forecast of $3 to $3.08.
At least 14 brokerages raised their price target on Lululemon's stock, with Barclays being the most bullish.
The brokerage raised its price target by $50 to $150, saying they were "hard-pressed to find anything negative" in first-quarter numbers.
Morningstar analysts said strong performance at Lululemon's men's and accessories lines, showed its products continue to "resonate" with evolving consumer tastes.
In targeting men, Lululemon has jumped into an arena dominated by the likes of Nike Inc (NKE.N) and Under Armour Inc (UAA.N) and expects the division to reach a billion dollars in sales by 2020.
Lululemon was on track for $4 billion in revenue in 2020, COO Stuart Heselden said on a conference call on Thursday.
The company had announced the abrupt departure of CEO Laurent Potdevin in February on undisclosed charges of misconduct.