NEV penetration rate in China surpasses 10% in first eight months: MIIT
Global Times
1630882733000
A senior Chinese industry official said the market penetration rate of new-energy vehicles (NEVs) in China likely reached more than 10 percent in the first eight months of the year, hefty growth for the world's biggest vehicle market, as it forges ahead with its net-zero goals and as more automakers lay out electrification strategies.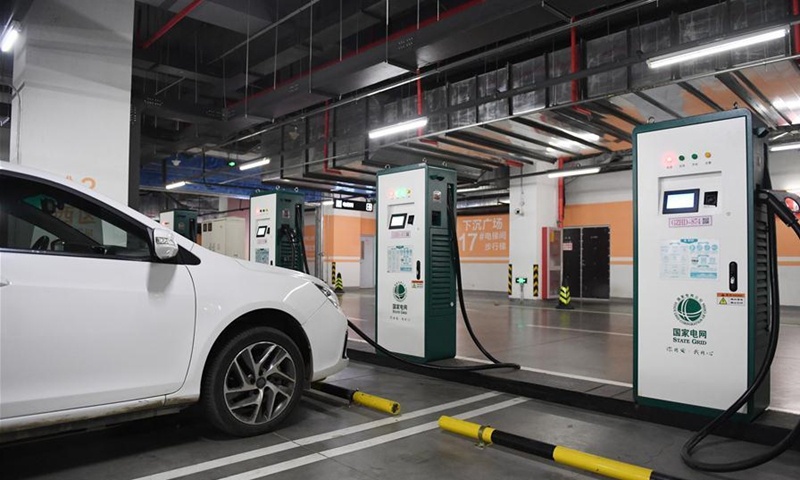 Carmakers in China sold about 1.7 million NEVs in the first eight months, nearly triple the number during the same period last year, Xin Guobin, vice minister of the Ministry of Industry and Information Technology (MIIT), said on Saturday during the opening ceremony of the 2021 International Forum (TEDA) on Chinese Automotive Industry Development, which was held in North China's Tianjin Municipality.

Overall auto sales are expected to exceed 16 million units from January to August, up around 10 percent year-on-year, according to Xin. About 1 million vehicles were exported, growing 124 percent from 2020.
Feng Shiming, an auto analyst with Shanghai-based Menutor Consulting, estimated that NEV sales in China are expected to account for more than 15 percent of total auto sales this year.
"That will help China to achieve its goal - NEV sales reaching 20 percent of the total auto sector by 2025 - in advance," Feng told the Global Times on Sunday.
China's market is leading the world. Statistics from global electric vehicle database ev-volumes.com showed that battery electric vehicle and plug-in hybrid electric vehicle sales in China recorded 197 percent year-on-year growth in the first six months, the fastest such rate, compared with Europe (157 percent), the US (166 percent) and Japan (40 percent).
Fueled by the government's green policy, automakers in China have revealed ambitious electrification strategies.
Wang Guoqiang, a board member of China FAW Group Corp, said at the forum that the company's flagship Hongqi Brand will realize full electrification by 2030.
Guangzhou Automobile Group Co general manager Feng Xingya also vowed at the forum to make the company's NEV sales account for more than 25 percent of total auto sales by 2025.
However, Xin stressed that the global auto chip supply crunch has hit the production and sales of some automakers.
In addition, "problems of cybersecurity and data security remain prominent… If regulatory measures do not follow up in time, cybersecurity problems - including cyber attacks and cyber infiltrations - may bring about huge hidden dangers," Xin warned.
Feng also pointed out that battery fires, accidents caused by auto pilot systems and quality problems became frequent among NEVs, urging regulations for the fast-growing industry to protect consumers.