CPEC contributes to Pakistan's economic development, promotes regional connectivity: Pakistani FM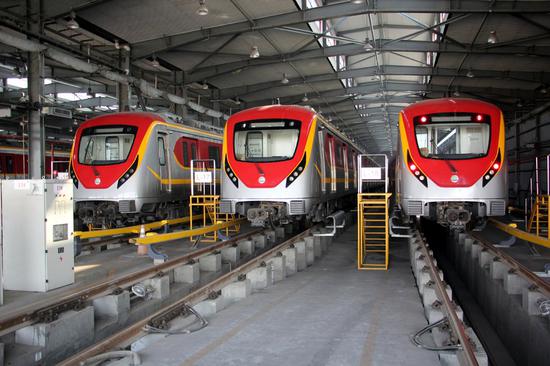 The China-Pakistan Economic Corridor (CPEC) has been contributing to the country's economic development while promoting regional connectivity and prosperity, Pakistani Foreign Minister Shah Mahmood Qureshi said on Saturday.

"We envision Pakistan emerging as the gateway to China's western regions, Afghanistan and Central Asia" through CPEC, Qureshi said at the two-day Islamabad Security Dialogue.
Pakistan is endeavoring to reap peace dividends in Afghanistan in the form of enhanced connectivity and trade, he added.
Stressing Pakistan's policy of shifting from geo-politics to geo-economics, Qureshi said the country is advocating peaceful co-existence and win-win cooperation, adding that its location makes it a natural hub for economic confluence for different states.
"We are positioning Pakistan as an economic hub, a melting pot for positive global interests focusing on enhancing connectivity, development partnerships, and peace within our borders and beyond."
Qureshi said Pakistan will continue to support an equitable and inclusive global order where no one is left behind, adding that zero-sum perspectives must be shed.
"We need to focus on cooperation, rather than confrontation and must strive for a world of peace, progress and prosperity in which benefits of development are shared by all."