China-made Tesla Model 3 booking expected on Friday
The booking of China-made Tesla Model 3 is expected to launch on Friday, according to the official Sina Weibo account of the company.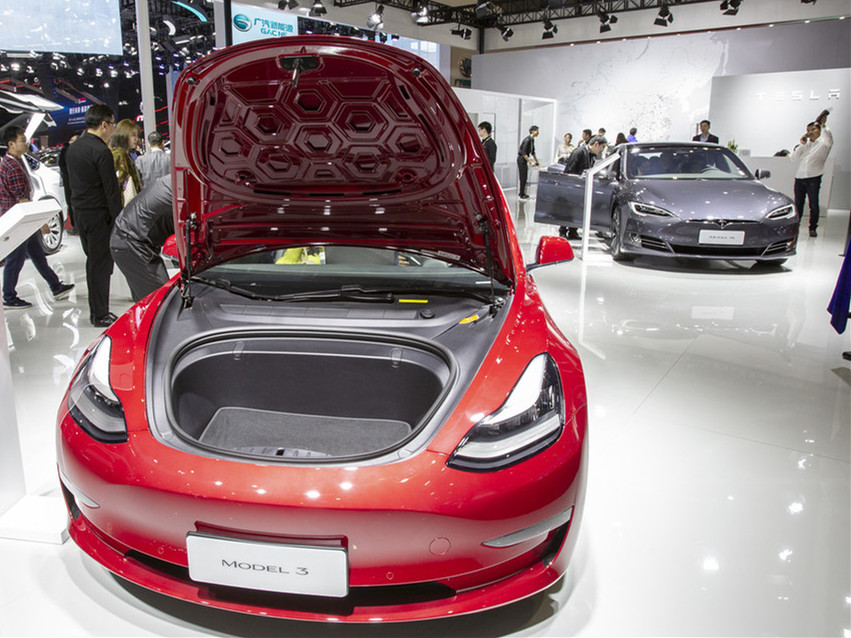 Tesla Model 3 is on display at an exhibition in Shanghai on April 17, 2019. (Photo: IC)
The account has invited netizens to guess the price of the model 3.
The price of the China-manufactured Model 3 vehicles is projected to stand between 300,000 yuan and 350,000 yuan ($43,431-$50,670) before subsidies, Bloomberg reported on Tuesday, citing people familiar with the matter.
However, the final price is still being worked out and an announcement is expected to be made on May 31, according to a social media post by the company.
China's traditional and new energy vehicle manufacturers will be heavily impacted by the launch of Tesla Shanghai factory, with the delivery of the vehicles at the end of 2019 and the price coming down to 300,000 yuan, an industrial insider said as reported by Sina Finance.
A specific job affair providing 24 positions in six departments at Tesla Shanghai Gigafactory was held at Lingang, Shanghai's leading science and technology region, on Wednesday, according to Tesla Recruitment, the official WeChat account of Tesla.
Statistics show that the output of Tesla was 77,100, among which 62,000 were Model 3, in the first quarter of this year, according to Sina Finance.
The cost per unit capacity of the second generation of Model 3 production line in China is expected to reduce 50 percent than that of Tesla's Fremont factory and Gigafactory 1, CNBC reported.
Tesla currently ships Model 3 vehicles from the United States to sell in China and the price of imported Tesla Model 3 starts from 377,000 yuan.
Tesla Shanghai, the first Gigafactory outside of the US, is scheduled to begin trial production this year and volume production in 2020 and is expected to start operation at the end of 2019 in China, the world's biggest electric vehicle market.