AMCs join FIs to defuse risks in real estate sector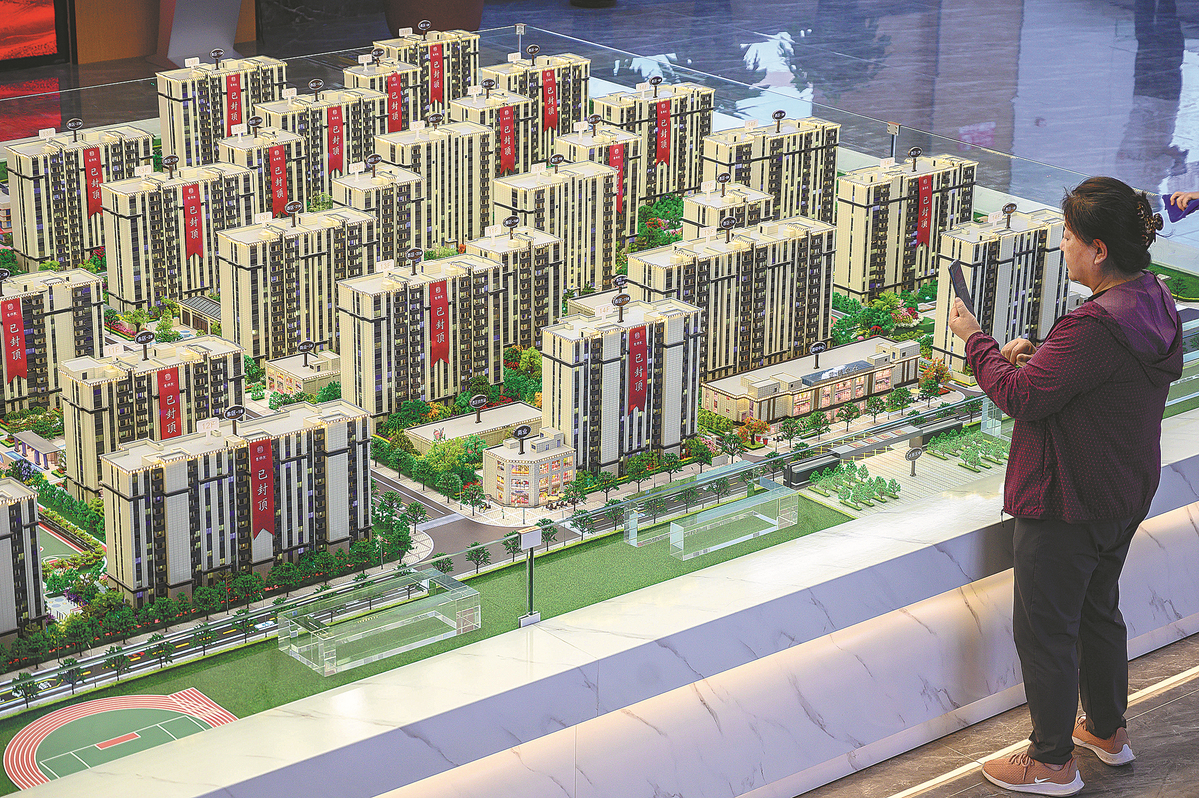 China's four major State-owned asset management companies joined other financial institutions in an effort to explore different methods to defuse risks in the real estate sector and devise tailored solutions for alleviating difficulties among distressed property developers.

According to a circular jointly released by the People's Bank of China and the China Banking and Insurance Regulatory Commission on Nov 23, the country encourages financial asset management companies to negotiate with local governments, commercial banks and property developers regarding models for risk mitigation and accelerate the disposal of troubled real estate assets.
The government also supports qualified commercial banks and financial AMCs to issue financial bonds to help finance acquisitions of real estate projects.
Yan Yuejin, research director at Shanghai-based E-house China Research and Development Institute, said the 16 measures recently announced by the central bank and the CBIRC to ensure steady development of the property sector have raised the market status of AMCs in dealing with distressed housing projects.
Thanks to their expertise in the disposal of nonperforming assets, AMCs are an important market mechanism to ensure timely delivery of presold homes. Their participation in efforts to defuse risks in the real estate sector will promote sound development of the housing market, Yan said.
AMCs have been taking part in the disposal of NPAs in the real estate sector mainly through activities such as acquisitions, business restructuring and debt-for-equity swaps. Their multiple models for risk mitigation will promote positive circulation of funds in the sector, help real estate companies revitalize assets, and prevent the spread of risks and declining sales, said real estate analysts at Tianfeng Securities.
China Huarong Asset Management Co made breakthroughs in mitigating risks within major property developers' key real estate projects by means of risk isolation, restructuring, and mergers and acquisitions.
By the end of October, China Huarong was carrying out 16 projects to assist real estate companies alleviate difficulties. The projects are expected to help property developers pay suppliers construction and material costs worth 1.07 billion yuan ($153.31 million) and ensure timely delivery of 22,548 commercial residential units.
China Orient Asset Management Co has been cooperating with local governments to restore industrial and supply chains within the real estate sector.
As of the end of October, China Orient had implemented 29 projects to mitigate real estate development risks and invested 13.75 billion yuan, thus ensuring timely delivery of 19,800 housing units and allowing 93.58 billion yuan of real estate projects to resume construction.
China Cinda Asset Management Co had also implemented 20 real estate risk mitigation projects, invested 10.29 billion yuan and ensured timely delivery of 12,335 commercial housing units by the end of August.
In March, China Orient and China Great Wall Asset Management Co issued 10 billion yuan in financial bonds each to help distressed property developers endure trying times.
Looking ahead, analysts said the scope and depth of AMC participation in revitalizing real estate assets via market-based approaches will keep improving. This will expedite market exits of poorly performing real estate companies and stabilize market confidence.