Spain enters 5G era in cooperation with Huawei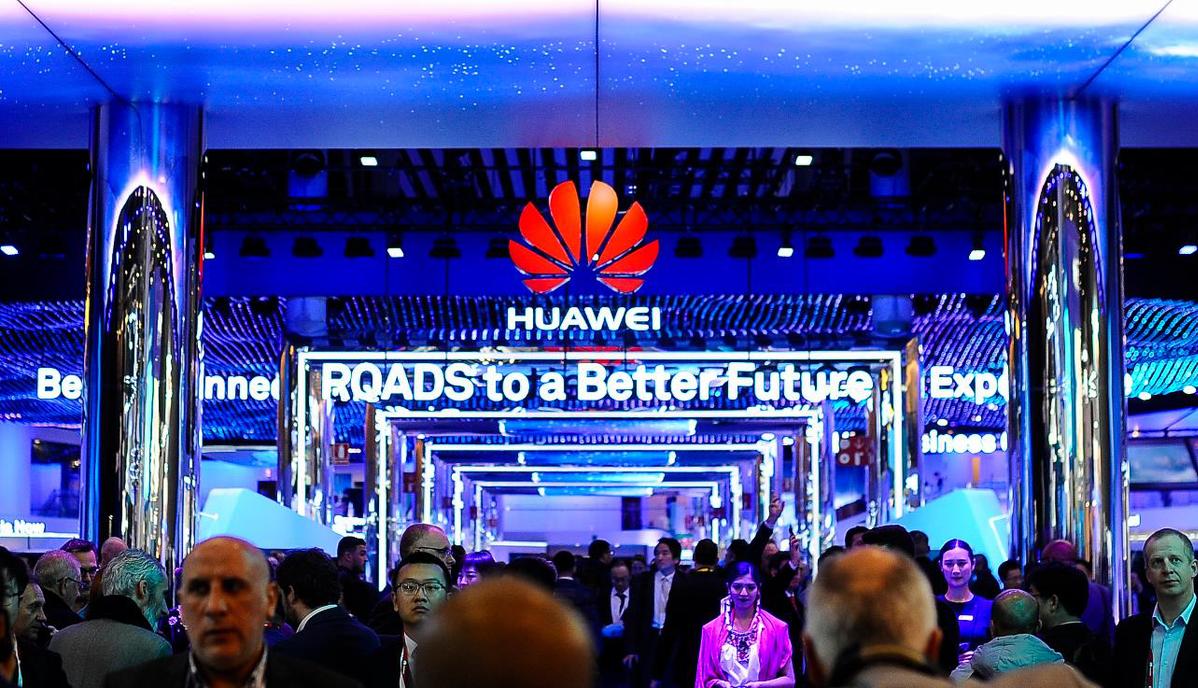 Attendees at the Huawei pavilion, during the Mobile World Congress in Barcelona, Spain, in 2018. (Photo: China Daily)
MADRID - Interested in the advances of 5G, Tinatin Gersamia has considered to buy a smartphone with this technology after consulting at a Vodafone store in Barcelona.
"I have very positive feedback about the 5G technology and I think it could really help me in my daily life, as well as in my professional life. I would be able to connect the Internet from anywhere," Gersamia said.
In cooperation with Chinese technology company Huawei, the English telecommunications company Vodafone has recently launched the first commercial service of the 5G mobile network in 15 Spanish cities.
In several shopping centers, including bus stops in Madrid, large advertisements herald the arrival of the ultra-fast technology.
Spain thus becomes one of the first European countries to have this ultra-fast mobile network. Consumers and professionals in the sector have high expectations about 5G, which is characterized by immediacy, high speed and low latency.
With 5G mobile phones, users will experience download speeds of up to 1 gigabits per second (Gbps) now and up to 2 Gbps by the end of the year. Consumption of data will also increase, Eduard Martin Lineros, the 5G Program Director of Mobile World Capital Barcelona, told Xinhua, emphasizing that 5G enables operators to analyze the response of users to this technology.
The arrival of 5G technology in Spain has been made possible by Huawei's network. "There are a few network manufacturers that take the lead and Huawei is one of them," said Tricas.
The manager of the Smart City program of Zaragoza, Daniel Sarasa, agreed. Huawei "has an excellent position in the infrastructure market in Spain," he said, adding that the US has been adopting several protectionist measures because Huawei surpasses them in this field.
The network launched by Vodafone in cooperation with Huawei will cover 15 major cities including Madrid, Barcelona, Valencia, and Seville, and the service will be expanded further in the future. Among the cities, 12 use Huawei base stations.
The industrial sector has high expectations for 5G, because it will be able to put into practice automatic driving, telemedicine and connectivity or Internet of Things.
Eduard Martin Lineros told Xinhua in an interview with that the launch of 5G commercial services was very important for the digital development of Barcelona.
"I think (5G) will allow us to test some services for citizens, which so far we have not been able to carry out as we did not have the means to do it," Martin Lineros explained.
Barcelona, the city that hosts the Mobile World Congress, promotes the 5G Barcelona initiative, whose goal is to turn the city into "a digital hub for the validation and adoption of 5G technologies."
"It is an important step for Barcelona to have a 5G commercial network," he explained, noting that the implementation of this technology will provide better solutions for smart cities.
Fernando Tricas, vice-chancellor of information and communication technology at the University of Zaragoza, has said that "5G and immediate response will be fundamental, for example, for a doctor carrying out remote surgeries or for the police to control something remotely ... It will be as if they did it in place and with their own hands."
Luis Furnells, executive president of the Oesia Group -- a Spanish technology company that performs consultancy tasks in information technology and the design of electronic engineering in security and defense -- agreed that 5G is part of a revolution and pointed out that "5G will finally give full meaning to concepts such as mobility or the Internet of Things".