Famous commercial street of Shanghai stretches to the Bund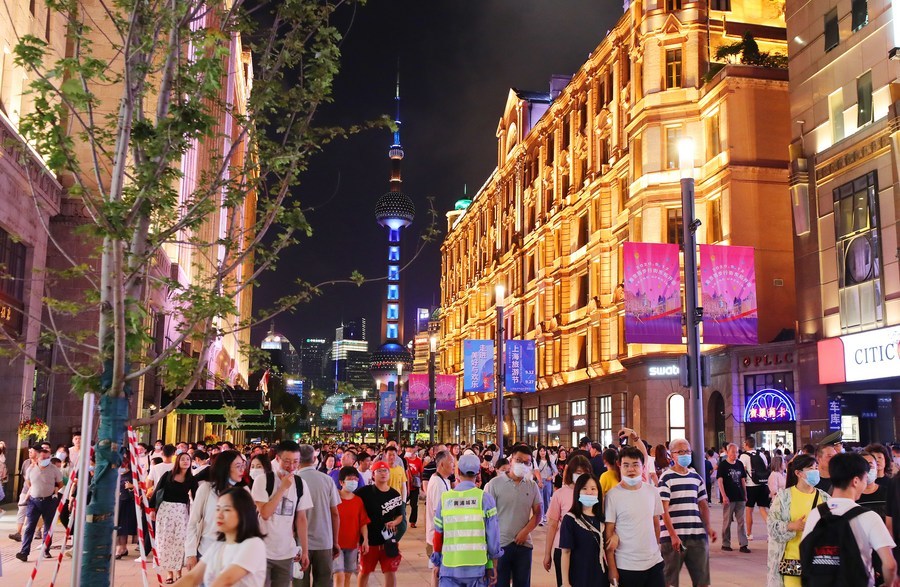 People visit the renovated East Nanjing Road Walkway in Shanghai, on Sept 12, 2020. [Photo/ Xinhua]
SHANGHAI -- Shanghai's Nanjing Road Walkway, dubbed China's No 1 commercial street, was extended by around 500 meters to the Bund on Saturday.
Now people can walk directly from the People's Square to the Bund with no disturbance from road traffic.
The extension project started in December 2019 and continued during the past few months, despite the COVID-19 epidemic.
The extension of the legendary thoroughfare is one of Shanghai's moves to further revitalize consumption as the COVID-19 epidemic is waning, as well as a step forward towards a "Better city, Better life", a commitment from the city since the 2010 Shanghai World Expo.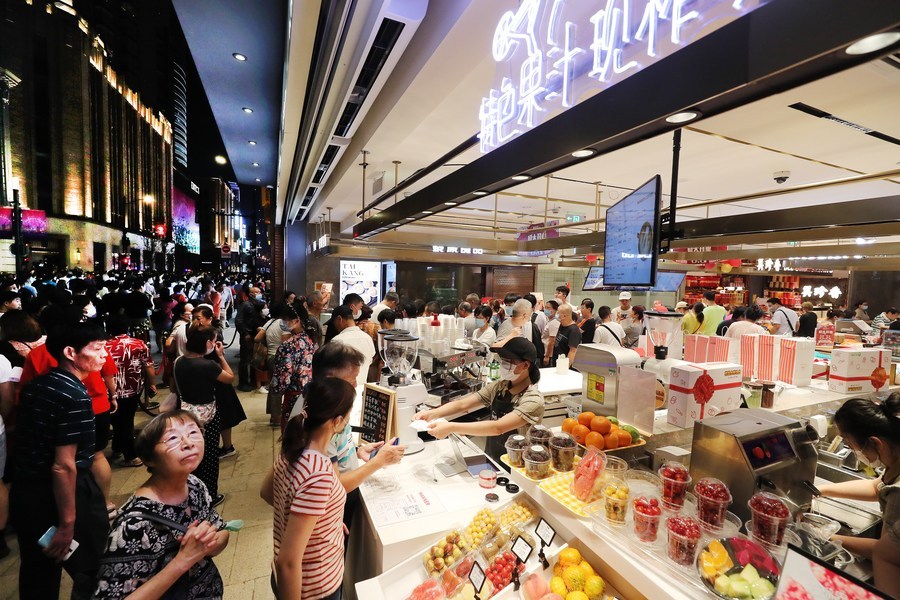 People visit a shop at the renovated East Nanjing Road Walkway in Shanghai, on Sept 12, 2020. [Photo/Xinhua]
"I think it's great for the city. The openness of space and connecting with the Bund is perfect, injecting even more energy and buzz," said George Wee, general manager of the Fairmont Peace Hotel, which stands at the crossing of the Nanjing Road and the Bund, and known as the "Far East's No. 1 hotel" in the 1930s.
Walking along the renovated East Nanjing Road Walkway, people now have a wider view of the Bund and Lujiazui, which is on the other side of the Huangpu River.
The Bund and the Nanjing Road have been iconic landmarks since Shanghai opened its port to foreign trade in the mid 19th century.
The road witnessed the history of the semi-colonial and semi-feudal society of old China, as well as the founding of the People's Republic of China.