China's central bank skips reverse repos Monday
People's Daily
1590386169000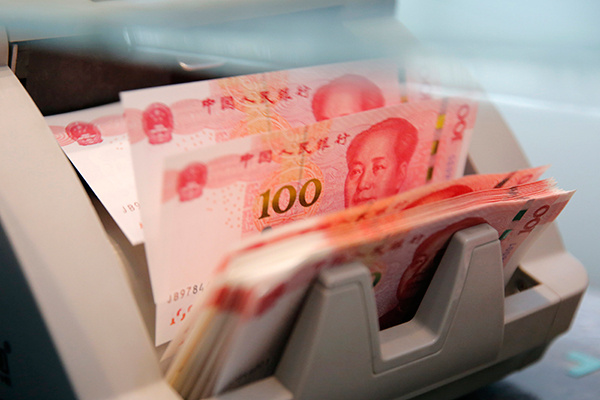 Chinese 100 yuan banknotes are seen in a counting machine at a bank in Beijing, China, March 30, 2016. (Photo: Agencies)
BEIJING - The People's Bank of China (PBOC), the country's central bank, skipped open market operations via reverse repos Monday.
The banking system reports reasonable and sufficient liquidity at present, the PBOC said in an online statement.
As no reverse repos matured, there is no net liquidity withdrawal from or net liquidity injection into the banking system on Monday.
A reverse repo is a process in which the central bank purchases securities from commercial banks through bidding, with an agreement to sell them back in the future.
China's central bank pledged in its first-quarter monetary policy report that it will step up counter-cyclical adjustments to support the real economy, make the prudent monetary policy more flexible and appropriate, and continue to deepen the reforms of the market-oriented interest rate and the yuan exchange rate formation system.