US court dismisses $3 billion suit against Deutsche Bank by Jewish family heirs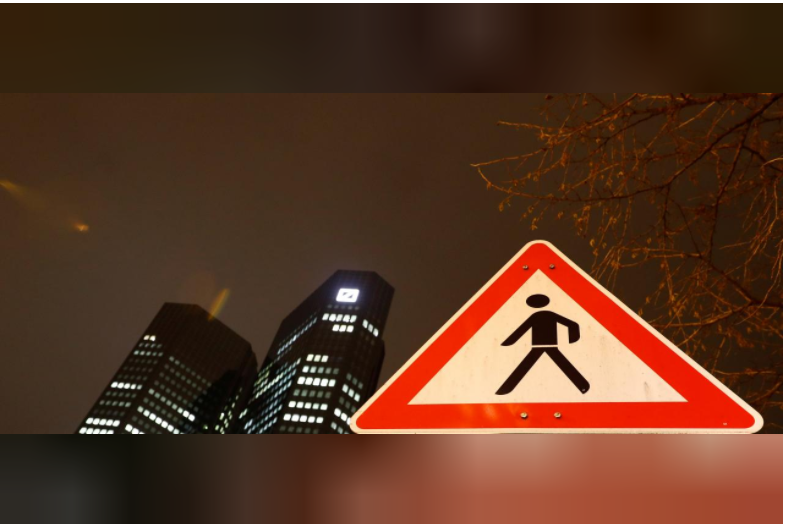 A warning sign is photographed in front of the headquarters of Germany's largest business bank, Deutsche Bank, in Frankfurt, Germany, December 6, 2017. Photo: REUTERS/Kai Pfaffenbach
A US district court in Florida has dismissed a lawsuit by the heirs of a prominent Jewish family seeking $3 billion from Deutsche Bank.
The Wertheim Jewish Education Trust, in a suit filed in January, said heirs of the German entrepreneur Joseph Wertheim deposited the family's fortune at Credit Suisse in Switzerland as the Nazis rose to power and they emigrated to Spain. The funds were later transferred to Deutsche Bank but never made it back to the heirs, the plaintiffs said.
The Florida court dismissed the case on Dec. 6 because the judge said it lacked jurisdiction, according to court documents reviewed by Reuters.
The German weekly Der Spiegel first reported the dismissal on Friday.
Deutsche Bank, which has refuted the claims in the past, declined to comment on Friday. Lawyers for the Wertheim Jewish Education Trust didn't respond to emails seeking comment.
Wertheim was a German-Jewish industrialist who founded the Wertheim Sewing Machine Company in Frankfurt in 1862, the suit said, and his empire was worth "hundreds of millions of dollars" upon his death in 1899.