Shui On launches sustainable lease program with LEED council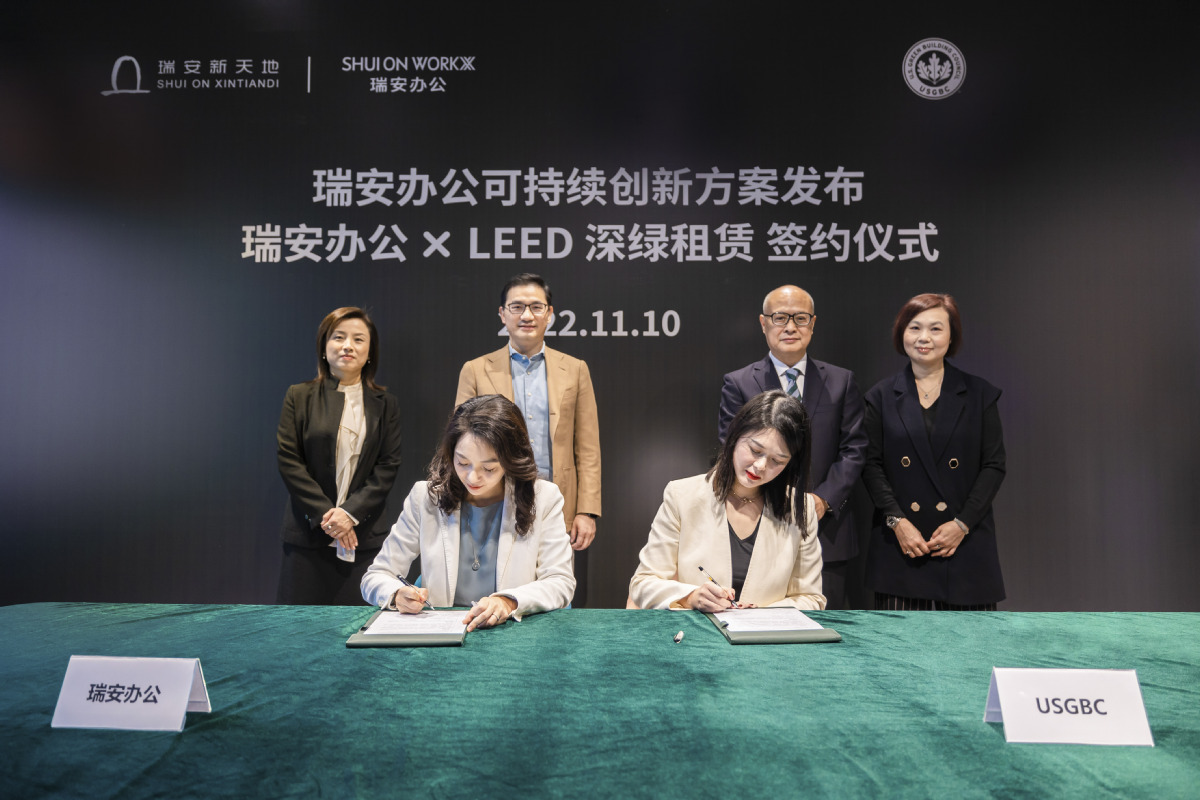 Shui On Workx, the office business management brand of Shui On Xintiandi, launched its latest sustainable innovation program, the "Deep" Green Lease, in collaboration with the US Green Building Council, developer and owner of the LEED green building and city rating system. The project was announced last week in Shanghai.
The "Deep" Green Lease program offers financial incentives for tenants to promote energy savings, with plans to explore water reduction and waste recycling in addition to their regular office lease terms.
"As a pioneer of sustainability, the 'Deep' Green Lease joins other initiatives we have launched previously, including the industry's first-ever Green Pledge and the establishment of the Low-Carbon Workspace Alliance," said Wang Hong, general manager of Commercial Management (Office) of Shui On Xintiandi.
"We are encouraged to see our tenants and other stakeholders in the community find merit in such initiatives in their constant search for practical solutions to attain low-carbon emissions and sustainability. We welcome more industry players to follow suit," she added.
Shui On Workx and LEED's collaboration on the "Deep" Green Lease will focus mainly on the energy consumption reduction of office units. According to estimates by the group, if all Shui On Workx office projects across the country implemented the "Deep" Green Lease, every reduction in heating, ventilation and air conditioning energy consumption by 10 percent would be equivalent to planting approximately 300,000 trees or saving some 1.5 million pairs of disposable chopsticks.
"Green building certification represented by LEED has become the standard for Grade A office buildings in first-tier cities, and the ways property managers are diligently working with tenants to promote reduction in greenhouse gases emissions is an important indicator of the ongoing 'greening' of commercial real estate," said Wang Jing, vice-president of USGBC North Asia.
"For tenants, building-related emissions reduction is a tangible indicator of corporate ESG (environment, social and governance) performance, and setting up measurable and sustainable development targets with building operators will also be a major part of corporate carbon neutral solutions," Wang added.