S. Korea's unemployment benefits payment hits record high in March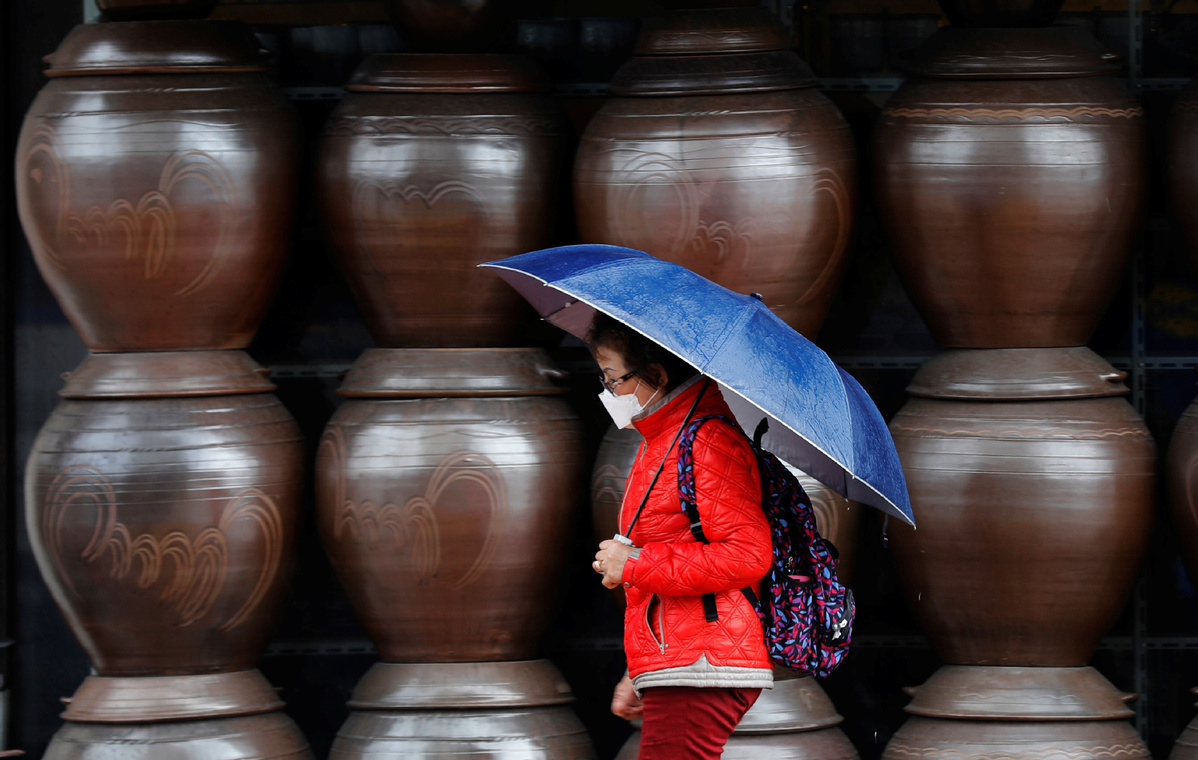 A woman, wearing a protective face mask following an outbreak of the coronavirus disease, walks pasts jars displayed outside a shop, in Daegu, South Korea, March 10, 2020. (Photo: Agencies)
SEOUL - South Korea's unemployment benefits payment hit a record monthly high last month on an increased benefit and the rising number of applicants over the COVID-19 outbreak, a government report showed Monday.
The payment of job-seeking benefits amounted to 898.2 billion won ($737 million) in March, topping the previous record high of 781.9 billion won tallied in February, according to the Ministry of Employment and Labor.
The job-seeking benefits are offered by the government to help the unemployed seek jobs, taking up a majority of the unemployment benefits.
The ministry attributed the record benefits payment to a hike in benefits and the higher number of benefit claims.
Companies encouraged employees to go on an unpaid leave or be laid off amid growing worry about the economic fallout from the COVID-19 outbreak across the globe.
The number of job-seeking benefits applicants was 156,000 in March, up 24.8 percent, or 31,000, from a year earlier.
Among the total, 35,000 were workers in the health and welfare industry, with 19,000 in the manufacturing industry, 16,000 in the construction industry, 15,000 in the wholesale and retail industry, and 15,000 in the education services sector each.