Turkey files complaint against US tariffs on steel, aluminum: WTO
People's Daily app
1534777685000
Turkey on Monday requested trade dispute consultations with the US regarding the additional tariffs the US imposed on Turkey's steel and aluminum products, the World Trade Organization (WTO) said.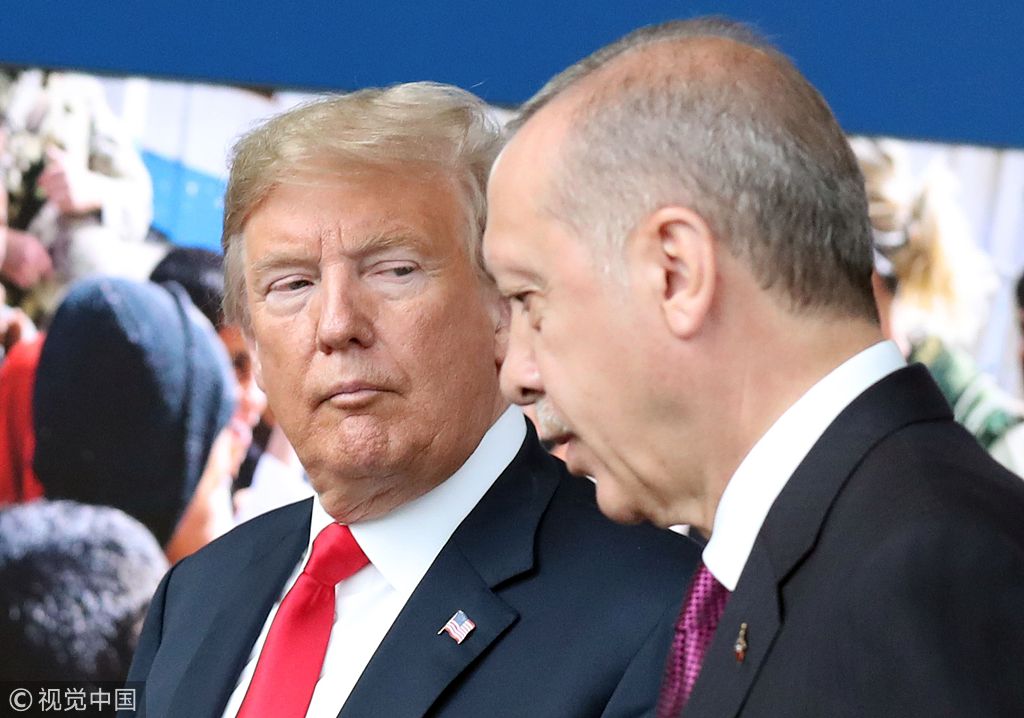 In this file photo taken on July 11, 2018 US President Donald Trump (L) talks to Turkey's President Recep Tayyip Erdogan (R) as they arrive for the NATO summit, at the NATO headquarters in Brussels. (Photo: VCG)
Amid a growing feud over the fate of a detained US pastor, President Donald Trump raised import taxes on steel and aluminum products from Turkey earlier this month, which deepened the pain of the falling lira, Turkey's currency.
Turkey claims that the measures are inconsistent with a number of WTO rules.