China's AI company SenseTime has big plans for Abu Dhabi
chinadaily.com.cn
1563894709000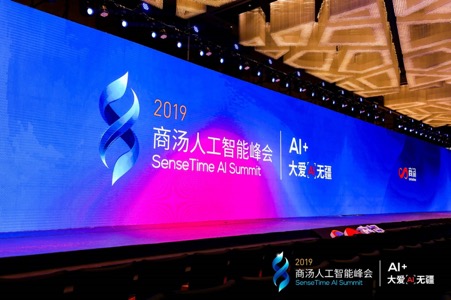 (File photo: VCG)
Leading Chinese artificial intelligence company SenseTime inked a deal with Abu Dhabi Investment Office on Tuesday to build its research and development headquarters for the Europe, Middle East and Africa region in the capital of the United Arab Emirates.
The move marks SenseTime's latest push to expand its global footprint by leveraging its cutting-edge AI technologies to offer customized solutions for overseas clients.
Under the agreement, the company's AI Center of Excellence is expected to create hundreds of jobs for locals, most of which will be highly skilled engineers.
SenseTime said in a statement the regional center will focus on developing AI capabilities across seven different industries including healthcare, remote sensing and education. And the company will build a supercomputer center there to accelerate localization of its services.
Abu Dhabi Investment Office said for its part it will provide a comprehensive support package to aid in the establishment of the center. The deal also marks a key milestone in the Abu Dhabi government's Ghadan 21 Accelerator Programme that is working to support innovation in industry as a means to diversify and build a knowledge-based economy for the Emirate.
Co-founder and CEO of SenseTime Xu Li said: "The opportunity to build a significant operation in Abu Dhabi will allow us to continue to progress the development of our technologies and increase the adoption of AI across the world. Abu Dhabi offers us the ability to focus on innovation in key sectors, opens up a new customer base and importantly, a new talent pool."
Focused on computer vision and deep learning, SenseTime was founded in 2014 and is widely recognized as one of the most promising AI startups in China.
SenseTime has a growing roster of more than 700 leading clients including Alibaba, China Mobile, Qualcomm and Honda. The new R&D center, supported by the Abu Dhabi government, will work to develop product solutions for regional clients with local talent. The company will also collaborate with local Abu Dhabi-based AI and cloud computing company Group 42 to develop go-to-market solutions in line with regional priorities.